Shin HyeSun Wows With Graceful Costumes In "Hymn Of Death"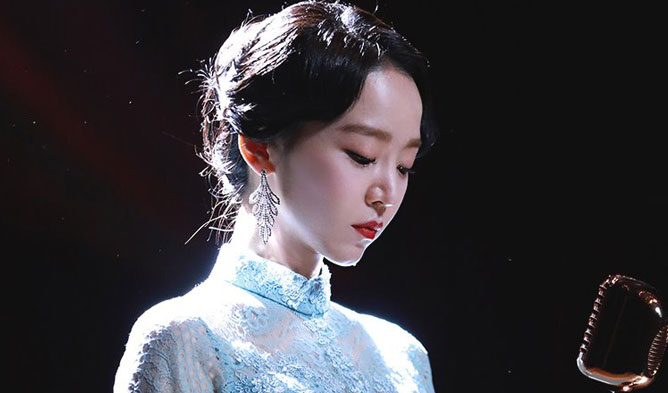 "Hymn Of Death" is one of the hottest dramas of the moment.
A six episodes drama (3 episodes on a 70 min format) with Lee JongSuk and Shin HyeSun. It tells the love story of Korea's first soprano Yun SimDeok and genius playwright Kim WooJin. For more information and picture about the drama, you can check our updated cast and summary here
The drama is set in the 1920s and the costumes are just amazing. All the actors have elegant fashion. Among these actors, Shin HyeSun's costumes are among the best. The actress is wearing graceful daily life outfits as well as stunning stage dresses.
The actress agency YNK Entertainment released pictures of the actress.
Shin HyeSun looks amazing with tied and untied hair. The pearl accessory in her hair looks gorgeous.
With a simple look too, the actress looks elegant and feminine.
This time it is a ribbon hair accessory with a lace dress with a cameo.
Here is a stunning sky blue dress with shinning earrings.
Here, the actress wears a lovely pink dress with a simple classy handbag.
Last but not least, this black skirt and pink blouse looks very beautiful.
Are you also stunned by the costumes?
Read More : "Hymn Of Death" (2018 Drama): Cast & Summary