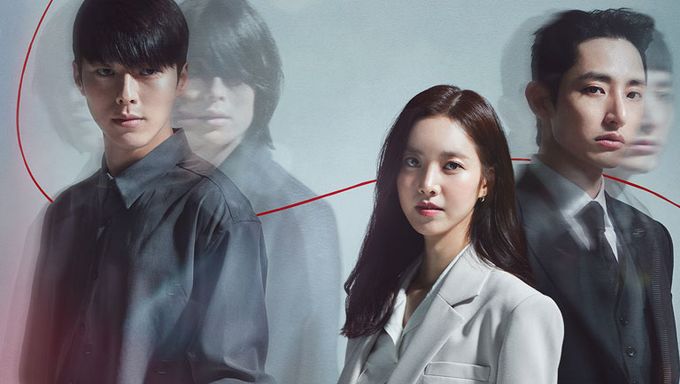 "Born Again" is the most underrated drama of the first half of 2020. The drama was one of the best dramas of the first half of 2020 but was far from being popular and so it is underrated.
It tells the love of a detective, the detective's lover, and a serial killer who likes the detective's lover. The story has two timelines. The three characters first met in 1986 and met terrible misfortune. 32 years later, they are reincarnated and get to meet again in 2020. Their death was not the end of the story but a new door. In 2020, this is round 2 of their persistent links and ill-fated relationship. The lead actors are Jang KiYong, Jin SeYeon, and Lee SooHyuk. For more about the drama, you can also check our cast and summary here.
The reviews for the drama are very diverse some hate it while some love it. For sure, this drama would not leave you unaffected, either you love or hate it!
You should NOT watch if: you are looking for a cute, funny, light, and bright story with some action.
You should consider watching if: you like mystery, reincarnation stories, love triangle, and psychological drama.
The main reason why this drama should get more spotlight is that it is purely addictive from the first 30 min to the last second of the last episode. It makes you curious and you only think: "I need to know!"
Here are 6 reasons why this drama is not a miss. Spoiler-free. 
1- Perfect acting
Lee SooHyuk and Jang KiYong had two roles each and did a perfect job in portraying each of them. The two actors have solid acting bringing depths to the characters. They had the ability to draw viewers into their characters.
2- Intriguing mystery & dark atmosphere
"Born Again"'s main quality is its plot including a lot of mysterious elements. It is thrilling and got us captivated. "Is he a serial thriller? Is he a psychopath? Is he a victim? Did he murder her?" All the questions you wished to answer while watching.
The drama is rather calm and without being too fancy making the storyline focus on the characters.
3- Complex and addictive reincarnation story
If you like reincarnation and second life story, this is for you! This drama brings it further by having the three leads reincarnated together intertwined by fate.
4- Passion-filled love triangle
The two lead actors are passion-filled and made viewers' heart to beat with their romances lines and genuine love. They also have undeniable chemistry with the lead female character.
The love triangle of "Born Again" is very intense up until the end it was impossible to know who was the owner of her heart. It is definitely one of the key points of the drama. You can only wonder "who will win over?".
5- A difficult to understand female lead
You might hate the lead actress, yes it might happen. To be honest, the character does not make much sense but that made the drama even more entertaining. Instead of an obvious storyline, this character brought plot twist with her not-so-logical choices. The drama story is not predictable.
6- Dark but not violent
The drama aired on the main channel KBS and not on a cable channel like tvN and OCN. This might not be a reason for everyone but this drama touches on darkness, child abuse, and murder in a not-so-violent and not-so-bloody way like you would see it on other cable dramas.
"Born Again" is much more on the psychological elements than on violent actions.
Extra - Is the story perfect? No
The drama has flaws such as including romantic elements in a stalking relationship. However, if you omit these flaws of the story, it makes it a not-to-miss drama. After all, it is difficult to find a 100% perfect storyline.
Don't forget to check the teaser with English subtitles below.