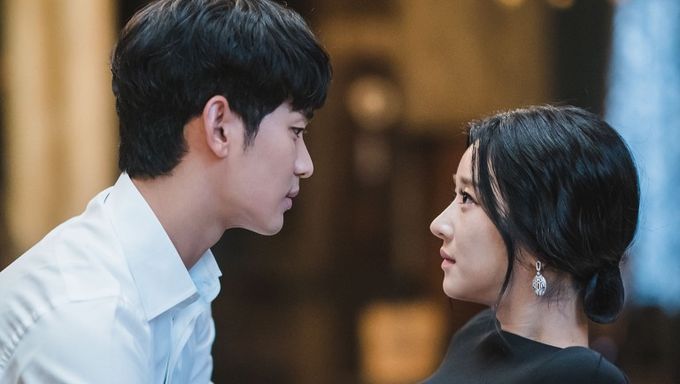 On September 23, 2021, the International Academy of Television Arts and Sciences revealed that the tvN drama "It's Okay To Not Be Okay" has been nominated for an Emmy Award in the "TV Movie/ Mini-series" category! The drama stars Kim SooHyun, Seo YeJi, Oh JungSe and Park GyuYoung in the leading roles and tells the story of how different individuals seek their own unique happiness despite going through challenges in life that have broken them. 
The trailer of the drama and exclusive nominee interviews will be featured online during the International Emmy World Television Festival from November 12 to November 22, 2021, here. Don't forget to tune in!
The winner for the category will be announced in the ceremony for the 49th Emmy Awards on the 22nd of November, 2021. The Emmy Awards are extremely prestigious and a nomination speaks volumes of the drama's merit. Ever since the announcement was made, "#ItsOkayToNotBeOkay" has been trending on social media platforms like Twitter.
Here are some of our favourite reactions to the big news!
Congrats #ItsOkayToNotBeOkay for the nomination in International Emmy' Awards TV Movie/ Mini-Series 2021 💜 The hard work and the talent of the whole cast, staff and team are amazing. You deserve it! 🥂 Such a masterpiece! 🦋 https://t.co/vCabNgB4cZ

— aya (@mibalbuceo) September 24, 2021
You poured your heart and soul into this project, and now the world is telling you that all your hard work was not in vain. Congratulations, actor #KimSooHyun, star of Emmy-nominated drama series, #ItsOkaytoNotBeOkay.

Congrats to the entire team!🎉 We couldn't be more proud.❤️ pic.twitter.com/ZOzXHcMBLS

— Kim Soo Hyun Global Fans Page (@KSHGlobalFans) September 23, 2021
"Thank you for choosing a writer with no name like me." - Joyong writernim 😢 congrats for international Emmy Awards nomination 2021. Thank you ❤ #ItsOkayToNotBeOkay #KimSooHyun #김수현 pic.twitter.com/mZxLNAlODU

— 김수현_216 💛🖤 (@dandelion_ksh) September 24, 2021
There's no IOTNBO without all the cast, director, writer and a whole production team. It's not achievement by one actor only. IOTNBO is nominated at the Emmy's and this show is a collective effort , hardwork from all team behind it. let's celebrate together.#ItsOkayToNotBeOkay pic.twitter.com/MOYK75PbbR

— Melly✨ (@mellmell011) September 24, 2021
congrats to our queen seo ye ji im crying 😭💕#ItsOkayToNotBeOkay

— brian (@baraysanguenza) September 23, 2021
📑 | #ItsOkayToNotBeOkay as one of the Top 10 Best TV Shows in 2020 by New York Times. And Seo Yeaji's performance for the role of Ko Munyeong was Special mentioned in NY Times.

And now the drama is a nominee for the International Emmy Award. #서예지 #SEOYEAJI #SEOYEJI pic.twitter.com/HQQ6iz0pgC

— yeaji profile (@yeajiprofile) September 23, 2021
Besides "It's Okay To Not Be Okay", the survival reality show "I-LAND" has also been nominated for an Emmy in the category of "Non-scripted Entertainment". 
What did you think of this nomination? Share your thoughts with Kpopmap in the comments section down below!