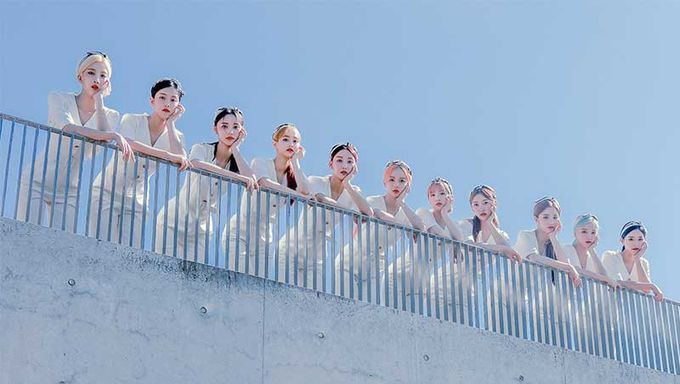 K-pop global phenomena, LOONA releases their highly anticipated comeback album, [12:00] via Blockberry Creative. [12:00] marks their third mini album release, and was produced by legendary K-Pop producer Lee SooMan; founder of SM Entertainment. The [12:00] album embraces LOONA's destiny to be leaders for all of their fans around the world.
At [12:00], the time when the moon shines the brightest and a new day begins, LOONA's album represents their idea of a Midnight festival — a festival where no girl will feel silenced. At this time, LOONA calls for all girls to come together — dignified, equal, and worthy of freedom. 'With all LOOΠΔs around the world', the united voices of the LOONA members rings loud and clear ahead of the start of the new moon.
The 8-track mini album features collaborators with acclaimed producers/writers including Trackside (Selena Gomez, The Chainsmokers), Georgia Ku (Dua Lipa, Martin Garrix, Zedd), Jesse Saint John (Lizzo, Charli XCX), Coach, & Sendo.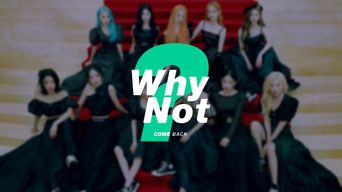 Title track "12:00" is an exciting instrumental track that sets up the album by sending listeners into space, and thus, into orbit. The focus single "Why Not?" is an uptempo electronic pop song about pursuing freedom and individualistic self. Funky, bubbly, and charismatic, the song switches keys partway through, signifying LOONA's evolution and change.
"Voice" is an energetic retro song meant to invoke the feeling of being in love and venturing the world with someone in uncontrollable excitement. "Fall Again" is a Pop and R&B track that tells the story of falling back in love with someone every time fall returns. "Universe" is a dreamy electronic pop ballad with soft sweltering pads, ambient vocals, melodic piano, and a steady beat, allowing you to feel the song in its entirety.
"Hide & Seek" is so bright and confident you can't help but dance to it, and "OOPS!" is groovy and fun with repetitive beats and a message about self love and living freely for oneself. The final track, "Star", the US focus track and the English version of Voice, includes production credits from acclaimed collaborators Trackside, Georgia Ku, and Trackside. "Star" is aimed at global audiences so that LOONA can be enjoyed across countries, languages, and borders.
[12:00] Tracklist:
1. 12:00
2. Why Not?
3. Voice
4. Fall Again
5. Universe
6. Hide & Seek
7. OOPS!
8. Star (Voice English Ver.)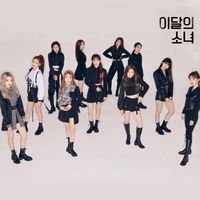 Became a fan of LOONA
You can now view more their stories