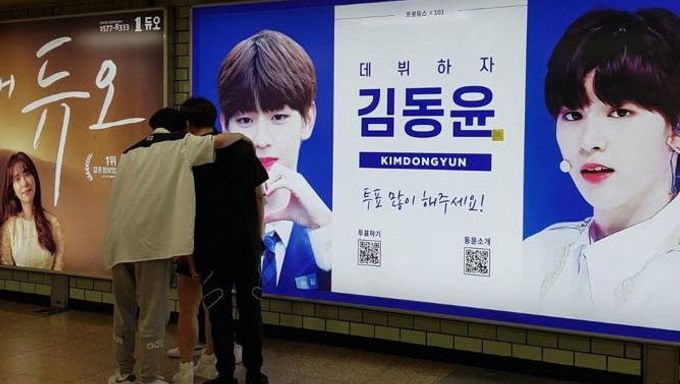 Like in previous seasons, "Produce X 101" trainees are receiving support from viewers. Fans have been supporting trainees with numerous billboards in various locations.
Woollim trainees Hwang YunSeong, Cha JunHo, and Kim DongYun were spotted visiting their ads in the subway. The three did a "tour" of their ads.
Kim DongYun even wrote a memo:
"Hello,
I am Woollim trainee Kim DongYun.
Thank you for always supporting me.
I will practice even harder and give happiness to national producers,
Always be strong and have a good day.
Thank you. From Kim DongYun."
Based on the 6th week ranking, Hwang YunSeong is ranked 21st, Cha JunHo 15th, and Kim DongYun 29th.
Many are waiting to see more of the trainees on the upcoming episodes.
Read More : 7 Trainees Who Climbed Up More Than 10 Ranks During The 6th Week