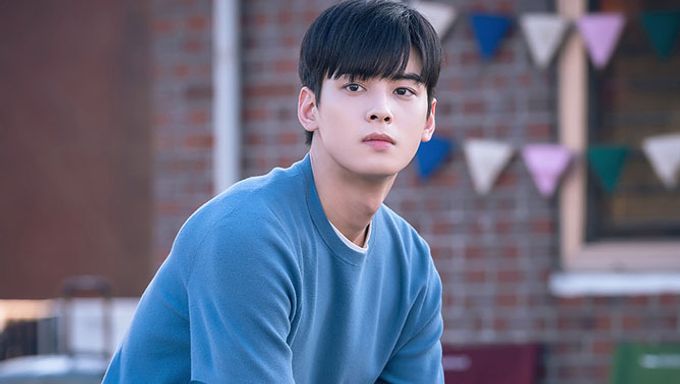 This year has been exciting with numerous dramas. Some actors caught the eyes of netizens for good (and sometimes improving) acting skills. It is also the case for acting-dols. Various idols try acting and for some its suits them perfectly.
It is hard to tell the best and hottest acting-dols in K-Dramas of 2018 but Kpopmap came out with a list of 7 of them.
1- Cha EunWoo
ASTRO's Cha EunWoo might be seen as the number 1 this year with "Top Management" and "My ID Is Gangnam Beauty". He attracted many to the dramas and is rising in the actors' sphere in 2018.
2- D.O.
EXO's D.O. is also part of the top with his main role in the drama "100 Days My Prince". The drama ratings were very high and many praised D.O. for his incredible acting.
Despite having members under different agencies, ZE:A is not disbanded and Park HyungSik is still in the group. Park HyungSik is now mostly known for his acting. He gained much popularity thanks to his acting skills and this year he wowed with "Suits".
4- L
INFINITE's L is also on the list. Since his acting debut, L has improved a lot and he now has received many people approval for his acting skills with "Miss Hammurabi".
5- HongBin
VIXX's HongBin showed that he has the potential to grow as a bigger actor. He was second lead in the cable drama "Witch's Love" and also in "The Smile Has Left Your Eyes".
6- RoWoon
SF9's RoWoon is one acting-dol to have an eye on. This year, he was in "About Time" and "Where Stars Land". In the later, he received quite some attention from the public. He has much potential.
7- Samuel
Samuel is new to acting yet his potential can be seen in "Revenge Note 2". His acting will probably keep on increasing and wow many.
Do you agree? Do you think some other acting-dols should be included?
Read More : Goodbye 2018: Top 10 K-Dramas With The Best Ratings Of 2018