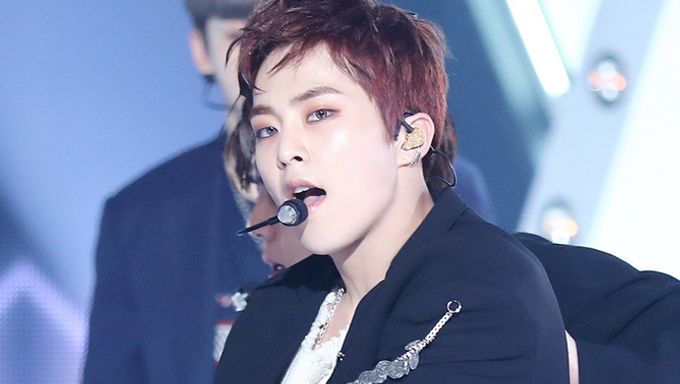 Most of the time as K-Pop idols, they would have to keep their bright and happy image for the public and fans. However, did you also know that there are other sides of idols when they get a little high on alcohol?
Recently according to Korean media, "Insight", they compiled a list of K-Pop idols who have unique and interesting habits they have after being intoxicated. 
Let's find out what are those!
#1 BTS's Jin
When Jin went onto JTBC "Please Take Care of My Refrigerator", he revealed the habit he has after getting drunk. He shyly confessed that he would start to lean against the members, earning the nickname 'cutie'.
#2 KwangHee
KwangHee also previously said on a show that his alcohol tolerance is not high but once he starts drinking, he would not stop. In addition to that, he said he would become straight forward in his speech and talk about anything.
#3 Block B's P.O
Once P.O gets high after drinking, he would become really energetic and show his affection to the rest of the members. There was a time when he would start dancing and point to the members saying "You're mine!".
#4 WINNER's Yoon
During his appearance on MBC "Radio Star", Yoon confessed that he has a rather peculiar habit after drinking. He would start to apologize for the wrongdoings(?) he did to the people who were present at that time.
#5 iKON's Ju-ne
On one occasion when Ju-ne appeared on MBC "It's Dangerous Beyond The Blanket", he confessed that he actually likes drinking a lot. He does not really have a particular habit but if he were to pick one, it would be how he would continue drinking till the end.
#6 GFriend's YuJu
YuJu does not have a high tolerance when it comes to drinking. However, when she drinks much, there is a chance that she would be crying after awhile. Sometime ago when GFriend guested on SBS Love FM "Two Men Show", an episode of how Source Music Entertainment's CEO ended up singing a song to YuJu after seeing her cry during a company's workshop was revealed.
#7 Girls' Day's HyeRi
As for HyeRi, she mentioned herself that when she drinks, her reactions and actions would become much more exaggerated. In addition, HyeRi also shared that there was a time when she was drunk, she had called someone at 5 AM in the morning.
#8 EXO's Xiumin
According to fellow EXO member BaekHyun, Xiumin has one of the more common habits after drinking and that is to say what he has in his heart. However, after saying what he had kept inside his heart, he would continue to repeat saying the same thing continuously.
Read More : 6 Common Drunk Scenes In K-Dramas