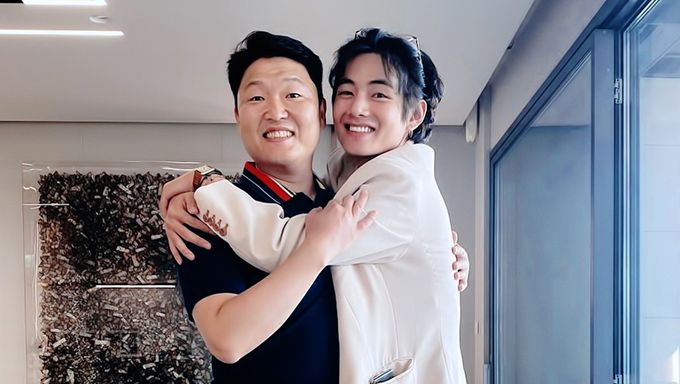 Did you know that there is one interesting fun fact about BTS's V?
If you have been following him for quite some time, there has been a saying that he is a 'Park' collector! This means that he is close with celebrities who has the family name 'Park'.
Most of them are usually as famous as him or with huge popularity world wide.
Let's find out who they are!
#1 Park BoGum
Fans of V would know that the actor and V got close to each other through their meetings in KBS "Music Bank"! It was the time when Park BoGum was still a MC and they continued to contact with each other since then.
#2 Park SeoJun
Through the drama which V had acted in KBS "Hwarang", he got to know Park SeoJun who is recognised for his dramas such as "Itaewon Class".
#3 Park HyungSik
Similar to Park SeoJun, V got to know Park HyungSik through the drama "Hwarang". The two of them were also seen heading out and spending time with each other.
#4 PSY (Park JaeSang)
The latest addition to V's collection would probably be worldwide star, PSY! PSY had recently posted pictures of him with the idol and many were also amazed by their relationship.
#5 Park JiHoon
Did you know that Park JiHoon looks up to V as an idol? When he was still in "Produce 101" Season 2, he had written down V's name as the idol that he wishes to become.
After his debut, the two of them shared that they play computer games with each other when they are free.
#6 BTS's JiMin (Park JiMin)
Some also shared that BTS's JiMin belongs on this list since his family name is also 'Park' even though they are from the same group.
The friendship between the two of them is amazing and they even have a song 'Friends' that talk about their relationship.