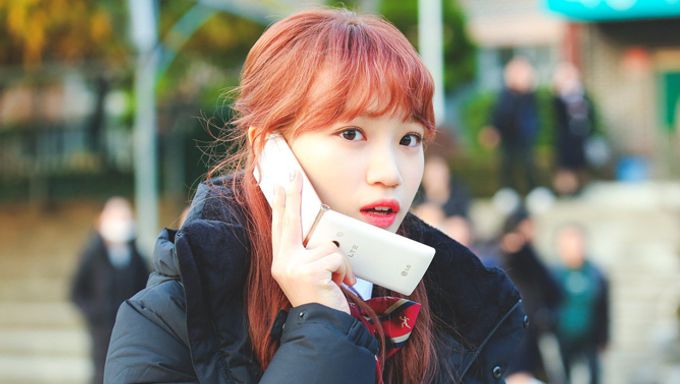 If you did not know already, having a small face is considered to be beautiful in Korean standards. As such, it is common to hear Koreans compliment one another when they notice someone with a small face.
In the K-Pop industry, there are many idols with noticeable small faces such as Bae JinYoung, Highlight's YoSeob and so on.
Recently, netizens noticed that IZ*ONE's ChaeWon face is surprisingly small!
They compared it with a flip phone, face mask and many other items. Take a look for yourself.
While using her flip phone, netizens noticed that only about two-third of her face could be covered by the device! For most occasion, the user's mouth should reach the end of the phone but for ChaeWon's case it was not.
When ChaeWon was seen wearing a face mask, it looked like she was wearing a face mask that was too big compared to her face! It could be clearly seen that there was a lot of space available.
Standing beside leader EunBi and holding a medal, netizens also compared the size of the medal with ChaeWon's face.
Last but not least, ChaeWon's small face could also be noticed by a picture of her uploaded previously.
She looks lovely with pig tails while wearing a lilac dress standing by the window. Fans also commented that she resembles a doll.
Are you also amazed by her small face and beauty?
Read More : IZ*ONE's YuJin, Fromis_9's JiHeon And Actor Wang SeokHyun Are In The Same Class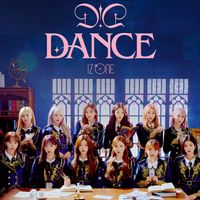 Became a fan of IZ*ONE
You can now view more their stories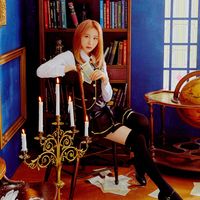 Became a fan of Lee ChaeYeon
You can now view more their stories