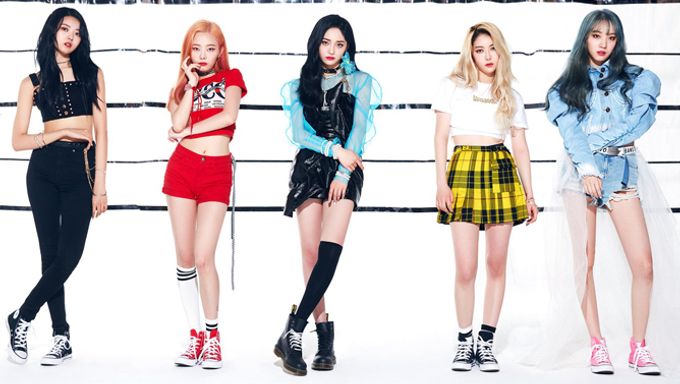 This is the very first time that members of PRISTIN will be coming back with a villain concept. 5 of them formed the sub-unit, PRISTIN V, and they are members NaYoung, Rena, KyulKyung, EunWoo and RoA.
Their name PRISTIN V represents the number 5 of the Roman numerals, V, and also villains. It also shows how there is five of them in the sub-unit. It is expected that they will be showing the dark and charismatic sides which many have not seen before.
On May 28th, PRISTIN V made their first appearance on their debut showcase and shared more about their unit album "Like a V".
During the showcase, NaYoung commented that as it had been a while since they appeared in public, she was both nervous and excited at the same time.
Their title track 'Get It' is known to be of R&B pop genre and different from what they usually have been doing. Roa commented on how she believed this new concept is able to show their fans and audiences the individual color of PRISTIN.
Aside from that, they also received questions such as asking if they were worried to be coming back together with popular senior idols such as SHINee and AOA. To that, they replied that they are seniors which they truly respect and it would be rather honorable to be able to promote at the same time as them. They have never thought about going against them on music shows and believe they have a lot more to learn.
With that, KyulKyung also showed the point choreography for 'Get It' when asked by the MC. Be sure to watch it through the video below!
When asked about future directions, members revealed that they have been hoping to be able to receive the 'Bonsang' award at the end of the year as they won the rookie award last year. It was also hoped that PRISTIN would be able to gain more recognition.
They concluded by promising that they would attempt to build a 'human pyramid' if they were to receive number one on music shows.
Fans of PRISTIN, you know what to do now.
You can watch PRISTIN V showcase through V-Live later at 8PM (KST).
Read More : PRISTIN To Comeback As PRISTIN V Including NaYoung And KyulKyung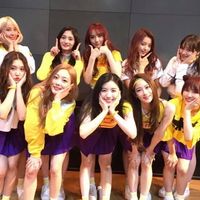 Became a fan of PRISTIN
You can now view more their stories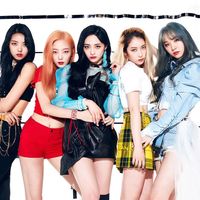 Became a fan of PRISTIN V
You can now view more their stories