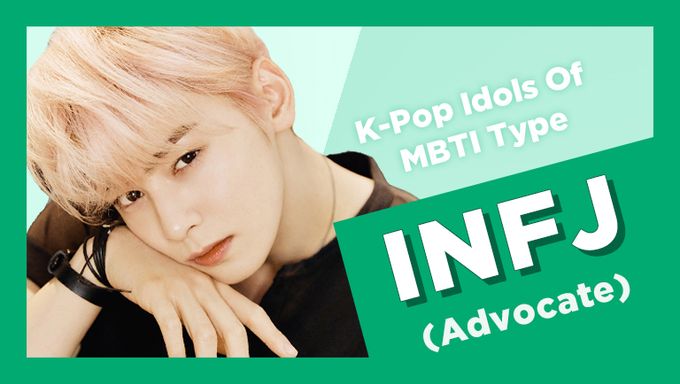 This article is a collection of K-pop idols whose MBTI type is INFJ.
According to 16personalities.com,
An Advocate (INFJ) is someone with the Introverted, Intuitive, Feeling, and Judging personality traits. They tend to approach life with deep thoughtfulness and imagination. Their inner vision, personal values, and a quiet, principled version of humanism guide them in all things.

Advocates are the rarest personality types of all. Still, Advocates leave their mark on the world. They have a deep sense of idealism and integrity, but they aren't idle dreamers – they take concrete steps to realize their goals and make a lasting impact.

Advocates' unique combination of personality traits makes them complex and quite versatile. For example, Advocates can speak with great passion and conviction, especially when standing up for their ideals. At other times, however, they may choose to be soft-spoken and understated, preferring to keep the peace rather than challenge others.
Now, let's check out the idol members whose MBTI type is INFJ!
Check out the other types!
Also, artists who are not on the list are still being added, and if there is no MBTI information, it will be updated later.
If you know the official MBTI information, please leave a comment with the source. We will add it. Thank you.