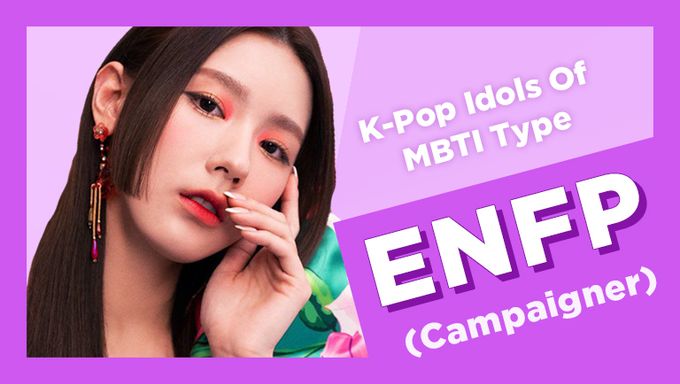 This article is a collection of K-pop idols whose MBTI type is ENFP.
According to 16personalities.com,
A Campaigner (ENFP) is someone with the Extraverted, Intuitive, Feeling, and Prospecting personality traits. These people tend to embrace big ideas and actions that reflect their sense of hope and goodwill toward others. Their vibrant energy can flow in many directions.

Campaigners (ENFPs) are true free spirits – outgoing, openhearted, and open-minded. With their lively, upbeat approach to life, they stand out in any crowd. But even though they can be the life of the party, Campaigners don't just care about having a good time. These personality types run deep – as does their longing for meaningful, emotional connections with other people.
Now, let's check out the idol members whose MBTI type is ENFP!
Check out the other types!
Also, artists who are not on the list are still being added, and if there is no MBTI information, it will be updated later.
If you know the official MBTI information, please leave a comment with the source. We will add it. Thank you.