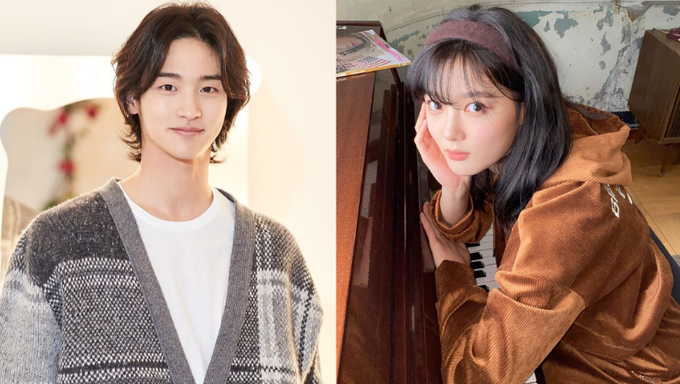 Jang DongYoon is in talks to be the male lead of upcoming romantic-comedy K-Drama "My Man is Cupid." The announcement about this potential role as a fairy named Cheon SangHyuk has had netizens buzzing in anticipation since.
The drama tells the tale of a fairy who gets shot by his own arrow and ends up falling in love. A woman gets caught up in this situation and consequently loses her soulmate.
Cheon SangHyuk is the owner of a chain of luxury Korean restaurants in the Jongno district of Seoul. Before his recent transformation, he worked at the Jongno Police Station as a detective before going missing. He has burned his wings for 500 years and created an impenetrable wall between him and any woman.
The drama is being produced by HB Entertainment and shooting begins in the second half of 2021. It is being written by Heo SungHee, the writer of K-Drama "Happy Ending Once Again."
Although the casting for the drama series is unofficial, netizens have been speculating about who the leading lady could be. Here are some actresses (in no particular order) who we think would make the perfect female lead with Jang DongYoon in "My Man is Cupid."
Let us know in the comments and in the poll, who you think should take the female lead role according to you.
Kim YooJung is 21 years old and one of the best-known actresses for youthful K-Drama roles. She boasts a discography with many popular K-Dramas such as, "Love in the Moonlight," "Clean With Passion For Now," and the much-anticipated "Red Sky," to name a few. Many of her dramas are romantic comedies making her more than qualified for the role with her lovable aura.
Go YoonJung is 25 years old and would be great as a female lead because not only is she beautiful, but she has a goofy side to her personality. She also has a talent for playing tough and emotional roles, which would benefit her for the sentimental side of the romance. Originally a model, she is one of the rising K-Drama actresses developing a girl crush persona following her roles in dramas such as, "He is Psychometric," "The School Nurse Files," "Sweet Home," and "Law School."
Go MinSi is 26 years old and known for her ability to play the sassiest and quirkiest of characters, but also show a touching emotional side. She has a lot of duality as an actress, which has landed her roles in the dramas, "Love Alarm," "Sweet Home," and "Youth of May." With her rising popularity, she would undoubtedly be a good female lead for this drama and bring it the attention that it deserves.
Moon GaYoung is 25 years old and well-known for being a technically talented actress. She is brilliant at vocalization and expressing emotion with a fun personality, too. She has appeared in dramas such as, "Welcome to Waikiki 2," "Find Me In Your Memory," and "True Beauty." Not only would her visuals be gorgeous but her bubbliness could bring the screen to life.
Who do you think should be acting with Jang DongYoon in "My Man is Cupid?"
~ Aug 26, 2021
Kim YooJung
70.9% (135,651)
Moon GaYoung
27.6% (52,851)
Note: The aim of the vote is for Kpopmap readers to share their opinion about their preference for the lead actress. It does not affect the cast of the production team.