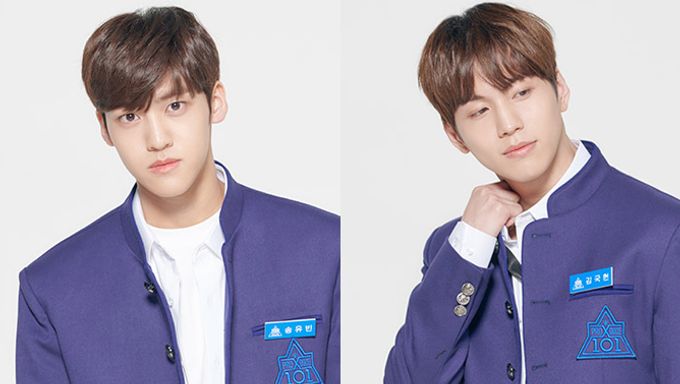 MYTEEN's Song YuVin and Kim KookHeon who had previously appeared on Mnet "Produce X 101" is reported to be debuting as a duo.
According to the report by Korean media outlet, SPOT TV, it was said that the two idols are preparing to return in the scene as a duo. Although the time of them releasing the album is not confirmed, it is revealed that they have plans of coming back as a duo.
Previously on "Produce X 101", both idols had showed off their charms and personalities.
Especially for Song YuVin, he impressed many by being the center for the final debut evaluation with 'Boyness'. His fans were disappointed when they learned that he eventually did not make it into the debuting group.
As for Kim KookHeon, he was also praised by "Produce X 101" mentor, Choi YoungJun as one of the best dancers on the show.
https://www.instagram.com/p/B03QdZMDpTv/
Seeing the amount of love the two idols are receiving from their fans, many are glad to see that they will be returning onto the stage with their upcoming duo debut.
Are you also looking forward to Song YuVin and Kim KookHeon's debut as a duo?
Read More : Netizens Notice Kim DongHan And MYTEEN Cute Interactions During "ISAC 2018" Chuseok