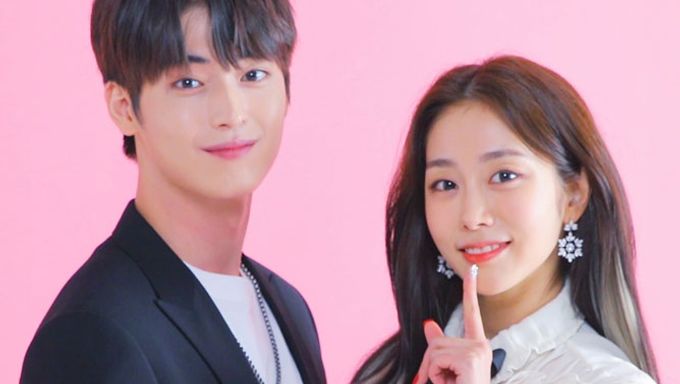 Have you watched the web drama "When You're On The Blacklist of Bullies" by WHY NOT Media on KokTV? Many liked this drama. WHY NOT Media is back with a new web drama called "One Fine Week" also named "7 Days of Romance".
Lovelyz's JiSoo -the lead actress- is making her acting debut with two roles in this drama. The lead actor is former MYTEEN's Shin JunSeop, he previously acted as the younger version of ASTRO's Cha EunWoo in "My ID is Gangnam Beauty".
You can easily watch the drama on KokTV V-Live and YouTube.
Here is more information.
One Fine Week (2019)
Information
Title: One Fine Week/7 Days of Romance/7ilman romance/7일만 로맨스
Director: Kang DongHeui
Writer: Jung AhRa
Network: WHY NOT Media on KokTV
Runtime: From Oct. 8 - Every Tuesday-Thursday 6 pm KST
# of Episodes: 10
Language: Korean
Summary
DaEun works part-time and Kim Byul is an idol in her 5th years since debut. These two girls who look alike decide to change each other's lives just for 7 days. It tells the romantic encounters of these 2 girls.
Cast
Lovelyz's JiSoo as Jung DaEun
A physical education student. She works part-time. She is confident and cheerful. She is a mood-maker. Her bright personality gave comforts to JungWoo's wounds.
Lovelyz's JiSoo as Kim Byul
She is an idol in her 5 years since debut. She is very considerate but is misunderstood by the public as an unfriendly person. She meets DaEun who recognizes her kind personality.
Former MYTEEN's Shin JunSeop as Han JungWoo
He is a top actor and idol. He is polite and responsible, moreover, he is very popular. However, he has a hard time because of the constant attention he is receiving. He feels comfortable with DaEun.
Supernova's Park GeonIl as Yoo JiHan
He is an easygoing neighborhood bachelor who runs a small cafe. He has the disposition to make people feel comfortable.
Interesting Facts
Here is one teaser.
Here is the main poster.
Read More : 7 Upcoming Netflix Original Korean Content