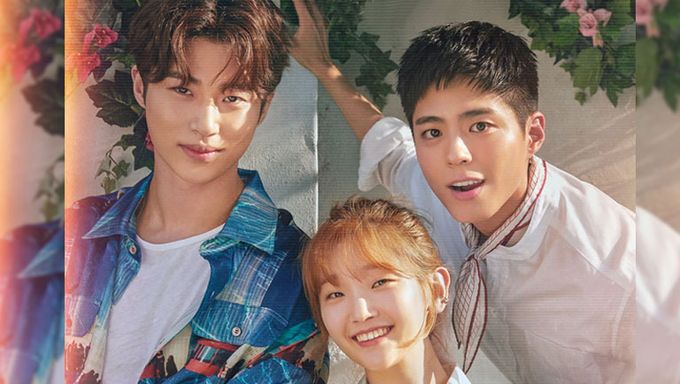 "Record Of Youth" is one of the most-awaited dramas of 2020.
Park BoGum is back to the small screen with his first drama since "Encounter" (2018-2019). He is a famous Hallyu actor who acted in dramas such as "Reply 1988" (2015), "Love in the Moonlight" (2016), and "Encounter" (2018). He filmed the drama prior to his military enlistment.
Park SoDam's latest drama was "Cinderella with Four Knights" (2016) and she recently rose to fame with the famous movie "Parasite" (2019). Rookie actor and model Byeon WooSeok rose in popularity with his role in "Flower Crew: Joseon Marriage Agency" (2019).
Writer Ha MyungHee ("Doctors", "Temperature of Love") and director Ahn GilHo ("Rooftop Prince", "Stranger", "Memories of the Alhambra", "Watcher") are working on it.
Here is more information.
Record Of Youth (2020)
Information
Title: Record Of Youth/The Moment/Youth Record/Cheongchungirok/청춘기록
Director: Ahn GilHo
Writer: Ha MyungHee
Network: tvN & Netflix
Runtime: From September 7
# of Episodes: 16
Language: Korean
Summary
It tells the growth record of youth who are working hard to achieve their dreams and love without losing hope.
Cast
Park BoGum as Sa HyeJoon
A model turned actor.
He is a realistic and practical person. He is a warm person but when the line needs to be made, he draws it clearly.
He is smart and knows how to sympathize. He is doing good as a model and that even overseas. He turned into an actor but he is failing a lot of audition and cannot show his presence.
Park SoDam as Ahn JungHa
A makeup artist.
She is a good and warm-hearted person. She is living her life positively.
She knows a lot of people but she gets lonely easily. She pretends to be strong and finds refuge in fangirling idols.
After quitting her job, she enters a makeup shop in CheongDam-dong as the youngest of the team.
Byeon WooSeok as Won HaeHyo
He is a model and actor.
He has made himself known through various projects however he lacks presence and is lacking something.
He comes from a rich family. His grandfather is the president of a private school foundation and his father is the professor and director of a university.
Interesting Facts
Here is the first teaser.
Here are the official posters.