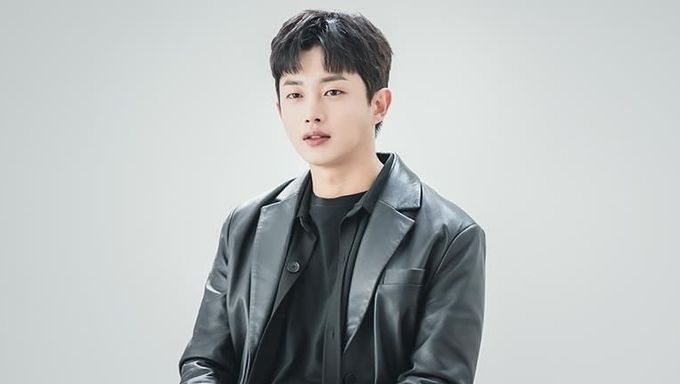 Kim MinSeok is undoubtedly one of the most talented and yet weirdly underrated K-Drama stars right now. With an acting credit that is longer than Rapunzel's hair, versatility on variety shows, visuals that stem from Apollo (the god, not the moon landing), and a sultry singing voice, the shy but captivating K-Drama star is one to watch.
If you are not yet a fan of his, here are some reasons why we love him.
1. He is a hero
According to an exclusive report from Star News on July 21, Kim MinSeok prevented a sexual harassment case by apprehending a man who was illegally filming a woman in Apgujeong cafe on July 19. This incident occurred when he was on military leave just before his military discharge; reports say he pinned down the criminal till the police arrived on the scene.
This much-needed act of bravery allowed for the criminal to not just be arrested at the scene but also allowed for the police to obtain crucial evidence. When interviewed about the incident, the actor said "I just did what needed to be done. I'm quite embarrassed and shy about how much attention I received."
2. He is one of the most talented K-Drama actors
Having made in debut as a keyboard player in tvN's Music Series, "Flower Band", he made his breakthrough appearance in the hit TV Series "Descendants of the Sun" alongside Song JoongKi, Song HyeKyo, Kim JiWon, and SHINee's Onew, where he played the role of Kim GiBum a pickpocketer who went on to become Staff sergeant. From there, he went on to star in SBS medical drama "The Doctors" and won the Best New Actor award at the 53rd Baeksang Awards.
Before he enlisted in 2018, Kim MinSeok played supporting roles in SBS' legal thriller "Innocent Defendant", JTBC's coming-of-age drama "Hello My Twenties", and tvN's romantic comedy series "Because This is My First Life". After his enlistment, he was cast as one of the leads in the Kakao TV Hit series also available on Netflix "Lovestruck in the City" and made a much-applauded cameo in SBS hit sport-themed drama "Racket Boys".
He is currently starring in the Kakao TV's "Engine on From Today" where he plays a smart, but shy character, Cha DaeHyun, a mechanic who has a unique passion for cars but loses confidence when it comes to love.
3. He is funny and charming – a variety show regular
One of the key points of Kim MinSeok is his effortless charm, a charm that is not overtly confident or rude but genuine and captivating. Not many K-Drama actors or K-Pop stars can effortlessly open up and be genuinely unscripted and funny however, Kim MinSeok has that locked down.
Having appeared in a wide range of variety shows with the most recent being JTBC's "Long Live Independence" and Jessi's "Showterview" where he promoted his new movie "Shark: The Beginning", with Wi HaJoon and Jung WoChang. He exuded his cute boyish charms which had viewers swooning even harder for him.
4. God-like visuals
It is no doubt that Kim MinSeok is very handsome. But what makes him even more so is his cute and lovable personality. With distinct features that make you feel intrigued and yet comfortable when you look at him, he is one of the most handsome men in Korean entertainment right now.