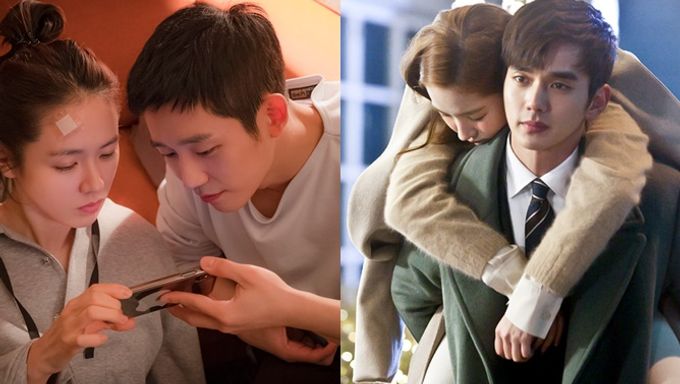 Korean dramas have one of the best love stories. Viewers can feel their sincere feelings through the screen.
For K-Drama lovers, it might be difficult to choose the best younger men-older men couples when there are so many amazing ones. In those, some are more popular or simply more remembered by viewers. But each viewers has its own personal taste too.
Here a selection of what could be the best 5 younger men-older men couples in drama since 2013.
1- Son YeJin and Jung HaeIn
"Something in the Rain" (2018) is very popular and the couple is very appreciated by viewers. Son YeJin's character is friends with Jung HaeIn's older sister. A perfect chemistry and sincere love relationship.
2- Seo HyunJin and Yang SeJong
In "Temperature of Love" (2017), Seo HyunJin and Yang SeJong are also a recognized romantic couple. An assistant writer and a brilliant chef's love story.
3- Uhm JungHwa and Park SeoJoon
"A Witch's Romance" (2014) depicts the relation of a young guy and a work addicted single news reporter. Despite more than 10 years age difference both find their comfort in their relation.
4- Lee BoYoung and Lee JongSuk
"I Can Hear Your Voice" (2013) is one emblematic K-Drama. The love story of a high school student and a lawyer with around 6 years difference, who both have a deep related traumatic past.
5- Park MinYoung and Yoo SeungHo
"Remember: War of a Son" (2016) as this sweet but sad ending couple. The male lead fights to prove his father's innocence and develops an Alzheimer's disease while the female lead tries her best to support him with sincere love.
Share your favorite couple in the comments!
Read More : Top 5 Handsome Actors in Historical Costume