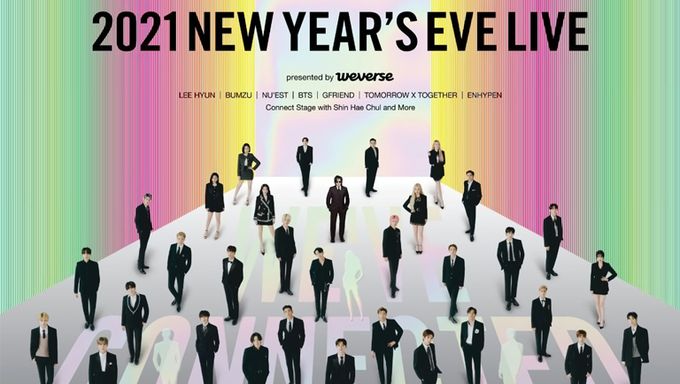 Previously, it was announced that Big Hit Labels will be holding their label concert "2021 New Year's Eve Live" on the last day of 2020. Initially, the idea of the concert was supported from the fans but after seeing how the number of COVID-19 cases had risen, many are having second thoughts about it.
On Dec. 3, Big Hit Labels had released the ticket information on how to purchase the streaming link and if you are keen on buying, you can find out more below.
<2021 NEW YEARS EVE LIVE - Presented by Weverse> Online Live Streaming Ticket Information

Get more information about the new special artists, ticket purchase benefits, and more!!

More info 👉https://t.co/pntuVTELey#2021NYEL #WEVE_CONNECTED pic.twitter.com/AtyipiK4PP

— Weverse (@weverseofficial) December 3, 2020
While many fans were overwhelmed by the price of the streaming ticket, some were more concerned about the safety of the artists who will be appearing on the countdown concert.
Excluding the performing artists, many pointed out the amount of staff who will be working with them behind the scene. It is worrying as the number of COVID-19 cases in South Korea has been on a rise too.
With that being said, many are mentioning how they wished that Big Hit Labels would take into concern about the situation and reconsider the countdown concert.
As of 4 PM KST, the term 'label concert' was also trending on Twitter, with fans sharing their thoughts on the online concert.
However, since there is still some time till the end of the year, some are also suggesting to wait and see if there will be any updates from Big Hit Labels.
What do you think of this situation?