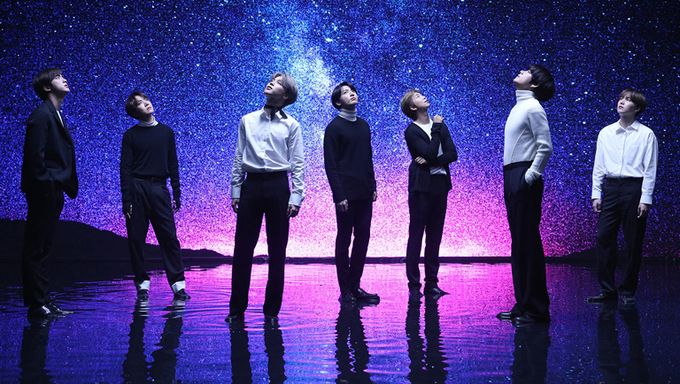 In 2013, 7 boys called BTShad debuted with the mini album "2COOL4SKOOL" and title track 'No More Dream'. No one knew that 7 years later, they would be the biggest K-Pop group out there in the world.
On June 13, BTS will be celebrating their 7th anniversary since their debut as a group and their fans, ARMY, from all over the world are already hyped up thanks to 'FESTA' which usually runs a week before the actual anniversary.
In addition to the fun filled contents, they had just released an animated music video for 'We are Bulletproof : the Eternal'.
The music video was a tear jerker for ARMY as they were able to witness the journey and the hard work which all 7 of them had gone through before they were able to stand at the place they are.
With that being said, many might have also noticed that the number '7' actually holds a very special meaning for not just BTS but also ARMY. Kpopmap had come up with 3 reasons as to why their 7th anniversary has so much more meaning for the 7 boys.
#1 7 members of different backgrounds 
By now, you would most probably already know that BTS consists of 7 members who come from different backgrounds. The difference is something which brings them closer and because of that fact, they are also a clear example as to how music is able to bring people together.
Ever since 2013, it is hard to deny that their music style had also changed over time. The meaning and message which they are trying to deliver also reflect a certain part of their life where they did not give up and continue to pursue their dream in making music.
Leader RM, Suga and j-Hope had each released their own mix tapes and despite being rappers in the group, each other them have their own unique idea when it comes to hip hop and rap.
As for the vocal line, Jin, JiMin, V and JungKook, the 4 of them had also showed off their own musicality through the songs which they had produced and released on their soundcloud account.
The ability of being able to stay true to themselves and also the ability to come together as a team are something which can be barely described with words but rather felt through the heart.
#2 7 more years
Most of the time when K-Pop groups celebrate their 7th anniversary, many fans would be worried as they are unsure if the group will renew their contract with the agency. However, BTS had already renewed their contract with Big Hit Entertainment for another 7 years even before the expiration of their original contract.
ARMY was more than happy to know that BTS is still going to stay together as one at least until 2027. This also gives another meaning behind the number '7'.
#3 "MAP OF THE SOUL : 7" 
When "MAP OF THE SOUL : 7" was released back in February, BTS had mentioned that this album holds a lot of meaning to them. They were originally supposed to embark on their world tour in April but things did not go according to plans due to the worldwide pandemic.
With that being said, it was not just ARMY but also the members themselves who were feeling down at the fact that they were unable to perform and showcase their latest music and stages to fans.
However, luckily all of us live in a well-connected world, BTS will be performing through "BANG BANG CON The Live" online on June 14. It is expected to be phenomenal despite the fact that the concert is going to be held online.
BTS had also shared some of their practice photos on their Instagram, causing many to be curious as to what songs they will be performing.
In just 7 years, BTS had grew from a small group to a world wide sensation, showing how much influence and impact the 7 of them are able to make as long as they dare to dream and believe in themselves. Congratulations to BTS on their 7th anniversary!
Read More : BTS's V Causes ARMY To Gasp With His Charming Visuals During YouTube Live
Read More : ARMY Follows BTS's Example & Make $1 Million Donation To Black Lives Matter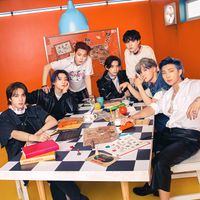 Became a fan of BTS
You can now view more their stories