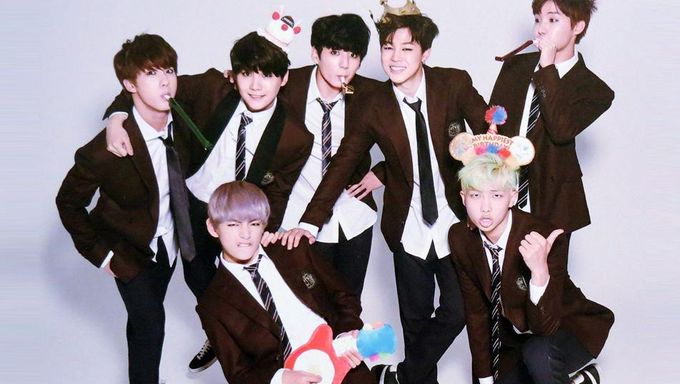 Do you want to be matched to the ideal types of your bias?
 
As K-idols become more and more popular, many fans wonder what type of person they get fascinated by the most. Thus, it gets tremendous attentions when they reveal their own ideal types. As soon as their ideal types are released, fans get busy to do their best to look or act similar to the released bias's ideal type. But, don't judge too fast because they can change their ideal types as often as whenever their new album comes. Then, there must be a chance that their ideal types can match with your current way. K-Idols often get asked what aspect of their ideal partner they look for the most? Well, sometimes the answers are specific, but sometimes ambiguous. They often pick one of the stars, who matches the most to their ideal types, when they can't describe the person, they are dreaming of, in words.
Must Read : Who Are The Tallest And Shortest BTS?
Now, K-POP MAP will tell you ideal types that your bias has revealed. For global fans of K-POP, IDEAL TYPES of K-IDOL have been searched and piled up. Let's see who revealed ideal type.
It's BTS, today!  
Rap Monster : A sexy girl who can converse with me for a long time with a nice voice, is appropriately tall, has pale skin, feminine Girl, looks good in a white T-shirt + Jeans + Red Converse High. 
Jin :  A girl whose looks and personality is similar to that of a puppy,whose good at cooking, kind and takes good care of me. 
J.Hope : Likes books and takes good care of others, a girl who's good at cooking. 
Suga : Someone similar to me, someone composed and wise,who likes music.
Jimin : A girl who is nice and cute. Must be smaller than me. 
V : Someone who becomes more charming by the day, someone who only takes care of me, someone who only loves me, someone who's chic outdoors but makes me hot chocolate and has a lot of aegyo inside. Also a girl who spends the money I earn thrifty, who can give everything to my/our parents. 
JungKook : Someone who's at least 168 cm but smaller than me, is a good wife, good at cooking, smart, has pretty legs, and is nice. Also a girl who likes me, is good at singing.
2. Ideal Height and Weight
Rap Monster (181cm,64kg) - Suitable girls: 166-170cm,50kg
Jin (179cm,63kg) - Suitable girls: 166-160cm
J.Hope (176cm,56kg) - Suitable girls: 164-160cm,45kg
Suga (173cm,57kg) - Suitable girls: 160-155cm,43kg
Jimin (174cm,60kg) - Suitable girls: 161-159cm,40kg
V (177cm,58kg) - Suitable girls: 162-164cm,45kg
JungKook (176cm,61kg) - Suitable girls: 168cm,45kg 
3. When asked to pick a Korean celebrity that closely resembles their ideal type
Rap Monster :  None
Jin : Scarlett Johansson
J.Hope : None
Suga : None
Jimin : Han Seung Yeon
V  :  Kaya Scodelario
JungKook  :  Emma Watson, IU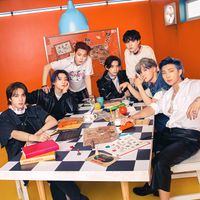 Became a fan of BTS
You can now view more their stories