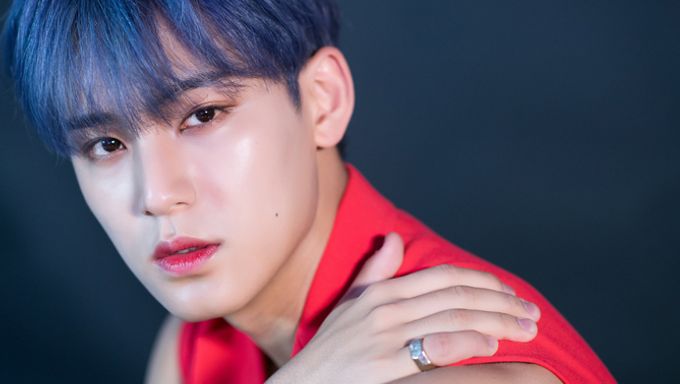 Did you manage to catch the most recent episode of SBS "Inkigayo"?
Lots of groups were on the lineup and one of them was none other than ITZY who had returned with 'ICY'.
During the interview section, SEVENTEEN's MinGyu was able to charm the audience with his MC skills and good looking visuals.
However, there was also a moment which caused the viewers to gasp because of his sweet actions.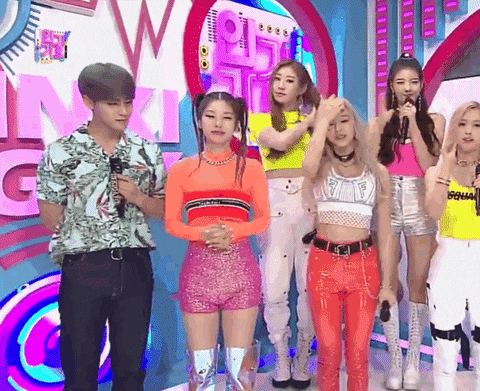 Looking at the gif above, MinGyu had actually thought that YeJi was falling behind when she was actually just taking a step back. With that being said, he had actually placed his hand behind YeJi just in case she trips or falls.
Fans and netizens who had seen the thoughtful action from MinGyu were praising for his gentleman-like behavior and manners.
One netizen shared that she went to the live broadcast of "Inkigayo" and MinGyu even bowed to rookie idols at 90 degrees. During VERIVERY's interview, he also bowed with 90 degrees. If not for the clothes, she would not have known who the senior was.
Another also shared that there is a reason why MinGyu is still the MC for "Inkigayo" after a year and 7 months. His positive attitude towards the staff and fellow idol groups are so good and he treats everyone with respect. It seems like there is still no plans of MinGyu or SBS to change the MC in the near future.
Just a day ago, SEVENTEEN came back with 'HIT' and they will also be heading for their world tour "ODE TO YOU".
Did you also find MinGyu's action sweet?
Read More : August Is Going To Be A Hot Month With These 5 K-Pop Groups Coming Back