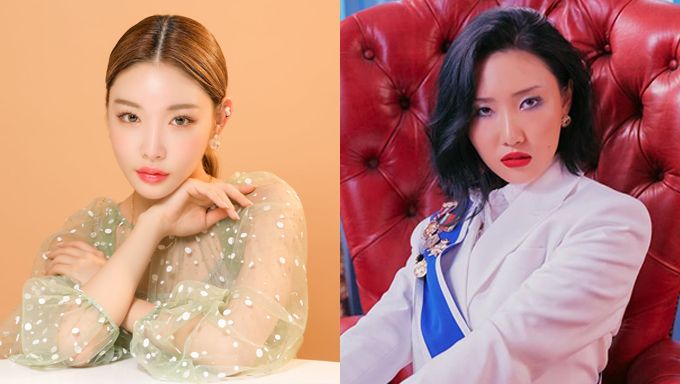 SBS "Gayo Daejeon" is happening on Dec. 25 and if you have yet to learn about the K-Pop idols appearing on the year end music show, you can take a look here. Since it will also be Christmas, "Gayo Daejeon" had revealed that special stages and collaborations are being prepared by various K-Pop idols.
On Dec. 18, they shared that BTSwill be opening the show with a special Christmas carol edition stage and many are already curious to find out what they will be preparing this time.
Moving on, fans of ChungHaand MAMAMOO's HwaSa could be hear screaming as the two charismatic and girl crush idols will be having a collaboration too.
NU'EST's JR and GOT7's Jackson will be appearing with a powerful and spectacular performance and TWICE's Tzuyu and AOA's SeolHyun will also be part of the special collaborations.
Which stage collaborations are you the most excited for?
Read More : Red Velvet To Perform 'Psycho' For The First Time On SBS "Gayo Daejeon"