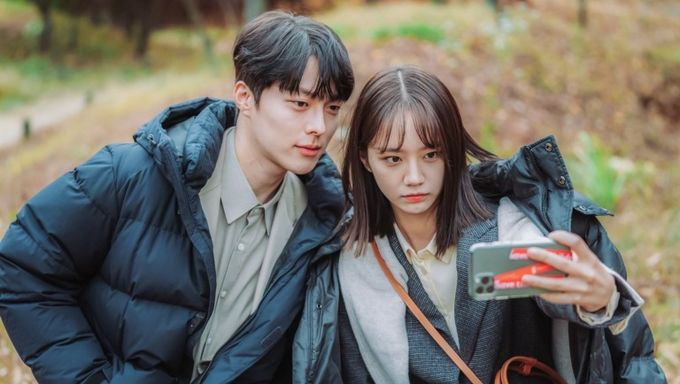 One of the most popular genres of K-Dramas is the romance, melodrama, or romantic-comedy genre. A majority of the audience who now love Korean dramas started out by watching romantic dramas. The visuals, the storylines, the plot twists, the scenery and beyond anything else, the actors, make the dramas successful. They pour themselves into their art and that is exactly why it touches our hearts. The way our favourite characters fall in love so effortlessly makes us wonder whether there have been times when they have really had feelings for each other.
We're counting down 5 recent K-Drama couples who had the best on and off-screen chemistry, giving us all the butterflies in our stomach.
This list has to start off with real-life sweethearts Son YeJin and Hyun Bin. The two have collaborated on multiple projects, with the latest being the 2020 mega-hit drama "Crash Landing On You" which effectively brought a whole new Hallyu wave upon the world. Fans could sense a lovely energy from and between the two and were proved right when it was revealed that the two were indeed dating.
Another one of the most popular K-Dramas of 2020, "It's Okay To Not Be Okay" starred two of the top Hallyu stars, Kim SooHyun and Seo YeJi. The power that this couple held, both visually and in terms of their characters was unbeatable. However, what caught fans' eye in the behind-the-scenes clips was how naturally the chemistry between them flowed.
Fans have been waiting to see this couple on screen for a very long time now and now that it has finally happened with "Doom At Your Service", they can't help but point out that the two share suspiciously good chemistry, both on-screen and off of it. They're always looking out for each other and Seo InGuk is often seen consoling her after emotionally hard scenes.
Sparks are flying for the gumiho-human couple in "My Roommate Is A Gumiho" but the two are also lovely together off-screen. However, this is in no way to say that there's something going on between them but rather that they work together so beautifully and more importantly, get along with each other so well that there's a natural chemistry that oozes when the two come together.
Lee DoHyun and Go MinSi have worked together before on the apocalyptic webtoon adaptation of "Sweet Home" and fans were more than excited to see them together on "Youth of May". However, what fans swooned over even more than their on-screen chemistry was their off-screen dynamic. Anyone can tell that they enjoy working with each other and are great friends too!
Which other K-Drama couple would you add to this list? Share your thoughts with Kpopmap in the comments section down below!