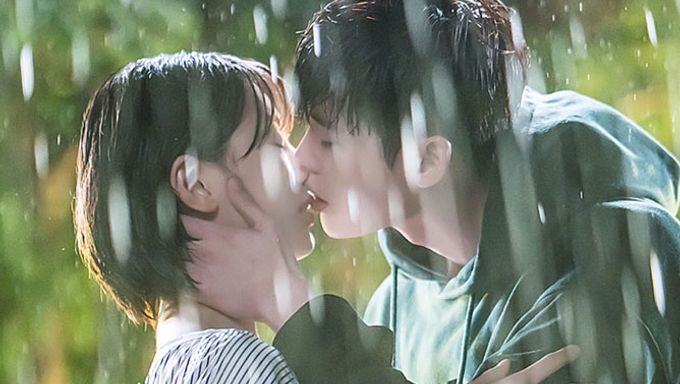 For new K-Dramas fans and non-addict to K-Dramas, it is often hard to make a great watchlist. You most probably ask your friend's opinions or read the reviews online to make your selection, but sometimes it is not enough. We hope this list will help you find the dramas you are looking for!
After listing up, the best romantic comedy and best romance historical K-Dramas. This time, we will list the top action thriller romance dramas. These dramas with action never felt short or it is hard to get bored because you are hooked onto their mysteries, suspense, action scenes, and their blooming romance. If you are a K-Drama beginner, you might want to look out for the dramas that suit your taste the most among the ones selected below.
For K-Drama addicts, you probably have watched all of the drama listed below, if not it is time to add to your watchlist.
Let us know in the comment which one for you are the one you would advise your friend to watch.
(Article first published in 2019 and updated in 2021)
1. "While You Were Sleeping"
When: 2017
Cast: Suzy, Lee JongSuk, Jung HaeIn
Summary: It is three young adults with the ability to see the future through their dreams: a field reporter, a rookie prosecutor, and a police officer. The field reporter sees upcoming accidents and the prosecutor does everything he can to stop them.
For: Viewers looking for one of the best K-Dramas with an exciting plot and an unforgettable couple.
Why watch?: There are many reasons why this drama is a must-see. It is a well-shot drama and the plot made it worthwhile to watch. The story is well-written and captivating with the fantasy and action elements. From the beginning to the end, you're hooked on their romance and stories.
2. "Remember - War of the Son"
When: 2015-2016
Cast: Yoo SeungHo, Park SungWoong, Park MinYoung, NamKoong Min, Jung HyeSung
Summary: Seo JinWoo has skills that permit him to remember everything while at the opposite his father developed Alzheimer's disease. His father was unfairly convicted of murder by powerful people. To prove the innocence of his father, he became a lawyer a few years later. He will try everything he can to put the real criminals in prison.
For: Viewers looking for a revenge drama with the best acting and plot.
Why watch?: The main keyword of this drama is 'revenge'. The weak are fighting against the powerful in this breathless and psychopathic fight. Moreover, Yoo SeungHo's crying and pitiful acting left viewers' hearts in pain. NamGoong Min acting as a chaebol psychopath was also amazing, he gives chills just by watching him. Warning: romance is not central in this drama even if Yoo SeungHo and Park MinYoung couple is a great ship.
When: 2018
Cast: Jang KiYong, Jin KiJoo, Heo JoonHo
Summary: A dramatic drama depicting the love of a man and a woman whose lives are linked because of a murder from a young age. Despite an unfortunate destiny and the stigma and pains, they will try to be happy and heal their wounds.
For: Viewers looking for an emotional and fateful romance.
Why watch?: Viewers grow fond of the two main characters from their childhood. The plot is intense with psychological elements and strong emotional scenes. But at the same time, it is easy to watch. The leads' trauma and pains are central to the plot and it makes this drama special. You will never forget the psychopath of this drama who has terrifying scenes.
4. "Healer"
When: 2014-2015
Cast: Ji ChangWook, Park MinYoung, Yoo JiTae
Summary: Politics and social justice are the worst in this world, and the young people who live in it fight against the world left by their parents' generation. "Healer" is an alias for this illegal night courier, he does whatever his clients want. However, everything changed when he falls in love with the girl he needs to protect.
For: Viewers looking for a passionate love story filled with adrenaline and a hot male lead.
Why watch?: "Healer" is a must-see Hallyu drama with too many reasons for its success. First, it has a solid cast, a passionate romance, and an action-packed plot. The undeniable chemistry of the lead couple is one of the reasons for the drama's success. Ji ChangWook's action and mysterious acting skills made viewers breathless and made him gained a bigger fanbase.
5. "City Hunter"
When: 2011
Cast: Lee MinHo, Park MinYoung, Lee JoonHyuk, Kim SangJoong
Summary: The story of "City Hunter" who eliminates evil people from society.
For: Viewers looking for an iconic drama with the best action scenes and an OTP.
Why watch?: This drama is one of the best of Lee MinHo. The drama was a hit for worthy reasons. The story of the drama is exciting and climatic with impressive action scenes and a sweet love relationship. It is definitely worth watching.
6. "I Can Hear Your Voice"
When: 2013
Cast: Lee BoYoung, Lee JongSuk, Yoon SangHyun, Lee DaHee
Summary: It tells the story of a snob lawyer and a mysterious boy who reads people's minds, and the story that happened to them after they met a police officer.
For: Viewers looking for a heart-fluttering romance and a scary killer.
Why watch?: Lee JongSuk's character gained the special skills to read into people's minds after he was the witness of his father's murder at a young age. One of the best points of this drama is the characters and their development. The two main characters have one of the best love stories in Korean dramas and the secondary characters also are hilarious. All this engaging story is tied into a dark and thrilling story with a scary psychopath.
When: 2018-2019
Cast: Park ShinHye, Hyun Bin, EXO's ChanYeol
Summary: A CEO of an investment company goes to Granada (Spain) for a business trip. He stays at an old hostel run by a former guitarist. They fell into a strange case and get their destiny linked to each other.
For: Viewers looking for an action drama like no other.
Why watch?: The quality of this drama is its unpredictable and mysterious story linked to VR games as well as great special effects and splendid sets. Throughout the drama, viewers think hard about where the drama is going and what is the possible ending. Warning: the drama's romance line is not the main core of the drama even if HyunBin and Park ShinHye have some beautiful scenes.
8. "W"
When: 2016
Cast: Lee JongSuk, Han HyoJoo
Summary: A doctor from the real world got sucked into the hit webtoon "W" and met the main character leading to various events.
For: Viewers looking for a captivating romance with a mysterious storyline full of suspense.
Why watch?: "W" has a creative and fascinating storyline that garnered a lot of excitement from the viewers with its two worlds: the real world and a fantasy parallel world of the webtoon. The drama is full of suspense and surprise. The love line is also great.
9. "YoungPal"
When: 2015
Cast: Joo Won, Kim TaeHee, Jo HyunJae, Chae JungAn
Summary: It tells the story of a talented surgeon who does everything for money and deals with criminals and corrupted people. One day, he meets a sleeping chaebol heiress at the hospital and the story starts.
For: Viewers looking for a revenge drama with absorbing characters and adrenaline.
Why watch?: It is the love story of the "Sleeping Beauty" -a rich and powerful outspeaking woman- and a poor and on-the-run doctor. The drama is enjoyable with themes of revenge and romance.
10. "Pinocchio"
When: 2014-2015
Cast: Lee JongSuk, Park ShinHye, Kim YoungKwang, Lee YuBi
Summary: It tells the life of young journalists who are tracing down the truth.
For: Viewers looking for a well-written story and a sweet romance.
Why watch?: It is for sure a must-watch drama to not miss. The story is one of the best with unforgettable romance and plot. This list is full of Lee JongSuk's dramas but his solid acting and his great taste for interesting plots could only lead to these choices. "Pinocchio" is one of his best dramas.
11. "Descendants of the Sun"
When: 2016
Cast: Song JoongKi, Song HyeKyo, Jin Goo, Kim JiWon
Summary: It tells the stories of young soldiers and doctors who dream of love and success in a foreign country under extreme conditions.
For: Viewers looking for a romantic love story of a captain and a doctor sent in the middle of a war-torn country.
Why watch?: It is one of the classics must-watch K-Drama. The lead couple's chemistry and beautiful love story will make you swoon. It is a drama that is easy to watch and will keep you stick to your screen until the end. If you love gorgeous cinematography and OST, this drama has it all.
When: 2019
Cast: Lee SeungGi, Suzy, Shin SungRok
Summary: The story of an ordinary man who got involved in a case of a civilian plane crash. In the middle of a hidden truth, he tries to dig up a huge national corruption. It is the story of vagabonds who lost their family, affiliation, and name in a frank and perilous adventure to discover the truth.
For: Viewers looking for adrenaline and a blockbuster-like action thriller drama with a bit of romance.
Why watch?: Helpless civilians are victims of an unfair situation and fight back against villains controlling even the government. Viewers have barely the time to breathe between bombs, running scenes, and unpredictable twists.
When: 2020
Cast: Lee MinHo, Kim GoEun, Woo DoHwan, Kim KyungNam, Jung EunChae, Lee JungJin
Summary: It is a fantasy romance drama in which Lee Gon the Emperor of Corea and Jung TaeEul a detective from the Republic of Korea try to protect lives and love through cooperation between two parallel worlds.
For: Viewers looking for a big-budget drama with passion-filled romance and a complex storyline with plenty of action.
Why watch?: "The King: Eternal Monarch" has beautiful cinematography and sets that get viewers to emerge in its intriguing story about parallel worlds and a Korean Empire. The drama is filled with romance and heart-fluttering scenes in the middle of life-threatening scenes and action. This drama is climatic and addictive.
When: 2020
Cast: Jang KiYong, Lee SooHyuk, Jin SeYeon
Summary: It tells the love of a detective, the detective's lover, and a serial killer who likes the detective's lover. The story has two timelines. The three characters first met in 1986 and met terrible misfortune. 32 years later, they are reincarnated and get to meet again in 2020. Their death was not the end of the story but a new door. In 2020, this is the round 2 of their persistent links and ill-fated relationship.
For: Viewers looking for a rather sad story with a mix of mystery, love triangle, and reincarnation stories.
Why watch?: Rather than action scenes, "Born Again" is more on the psychological side. It is dark but not violent. The main reason to watch the drama is its plot including many mysterious elements that keep the viewers curious until the end. "What will happen?" is the only thing that matters. The romance is also one of the key elements of the drama with its unpredictable love triangle.
When: 2020
Cast: Lee JoonGi, Moon ChaeWon
Summary: What if your husband you have been in love with for 14 years is suspected of being a serial killer who has no blood and tears? HeeSung pretended to be in love and his wife JiWon started to doubt her husband's real identity. It tells the intense emotional chase between these two people facing the truth they want to avoid.
For: Viewers looking for an intense drama with solid acting and a one-of-a-kind plot.
Why watch?: "Flower of Evil" is a must-check K-Drama. There is this something that makes this drama unique, starting from the actors' outstanding acting and enigmatic story. Also, the romance is center around the wife and husband which is not frequent. This drama will make your brain work hard!
When: 2021
Cast: Song JoongKi, Jeon YeoBeen, 2PM's Ok TaecYeon, Kim YeoJin, and Kwak DongYeon
Summary: An Italian mafia lawyer who came to Korea after the betrayal of his organization and a self-righteous veteran lawyer get rid of the bad guys in a villain way.
For: Viewers looking for an atypical dark comedy drama with a bit of romance.
Why watch?: The dark comedy "Vincenzo" has stolen the heart of viewers. Characters are fighting against the corrupted and powerful BABEL to take revenge with the help of comical characters and clever tricks. It worth watching if you like quirky humor and evil villains being punished. The romance is not central but is still worthy.
You can also recommend to readers through the poll (opened on June 23, 2021) and the comments.
What is the best action thriller romance K-Drama according to you?
※You can vote multiple times without sign in.
Remember - War of the Son
The King: Eternal Monarch
Check out other K-Drama watchlists below: