Are you still hesitating to start the new drama "Itaewon Class"? Then reading these 5 reasons why it should be on your watchlist might help you decide.
"Itaewon Class" is set in an irrational world where the "hip" revolt of young people -who are united in stubbornness and courage- starts. Itaewon seems to have condensed all the world. In this little street, they are looking for their own freedom based on their values. "Itaewon Class" is their foundation legend where they open a food-related business.
Park SeoJoon and Kim DaMi are the lead actors of this JTBC drama which started on Jan. 31. It is available on Netflix. For more about the drama and original webtoon, you can check our cast and summary here.
This review is written after watching the first four episodes. I would recommend watching until episode 3 before deciding to drop the drama or not as the first two episodes are just lying down the background story.
1- Acting king Park SeoJoon
Top actor Park SeoJoon is one of the first reasons to watch this drama. The actor always proves his solid acting skills and his own way of developing characters. As expected of him, he does not disappoint with this drama.
He is acting as Park SaeRoy whose life got destroyed by a chaebol family in the foodservice. He is trying to get up and take revenge on them by becoming successful by opening his own food-related business.
From the first episodes, he drew us in his characters with poignant scenes.
2- Interesting and fresh characters
Park SaeRoy is an interesting character but the drama has plenty of other characters that make this story even more entertaining.
There is no time to be bored between the badass anti-social character, the ones with difficult past and stories, the bully turned bad guy, and much more. It is just the start of the drama and more are to be introduced.
3- Solid thrilling background story
The main story revolves around Park SaeRoy (and co.) versus Jangka chairman (and co.) on who he wants to take revenge. The two men and surrounding characters are linked in everything from past to present making the plot thrilling with burning encounters.
From the first episodes, the plot seems solid and catchy.
4- Complex love triangle
It is not a simple love story. "Itaewon Class" has two unique female characters so the love triangle is quite interesting. One is the first love for who Park SaeRoy had a crush for over 10 years. He is ready to forgive everything she does. He has only eyes for her.
However, the second girl appeared and she is ready to steal his heart because she knows he is the one. Can Park SaeRoy forget his first and only love? The love story built up anticipation.
5- Touching serious subjects
This drama touches on serious subjects such as grief and depression. Kim DaMi as Jo YiSeo is the author of many of these lines such as "Life is a series of choices", "I bet I'll be exhausted my entire life", and much more. Park SaeRoy is fighting against injustice and grief in an unfair world where the richer have power.
The overall tone of the drama is not that bright with gloomy and down-to-earth issues.
Bonus reason - Itaewon
Itaewon is a district of Seoul (South Korea) which is not often covered in Korean drama, giving K-Drama viewers a "new" set and "new" area to discover.
Read More : 3 Jaw-Dropping Scenes Of First Episodes Of "Itaewon Class"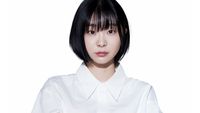 Became a fan of Kim DaMi
You can now view more their stories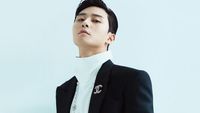 Became a fan of Park SeoJun
You can now view more their stories