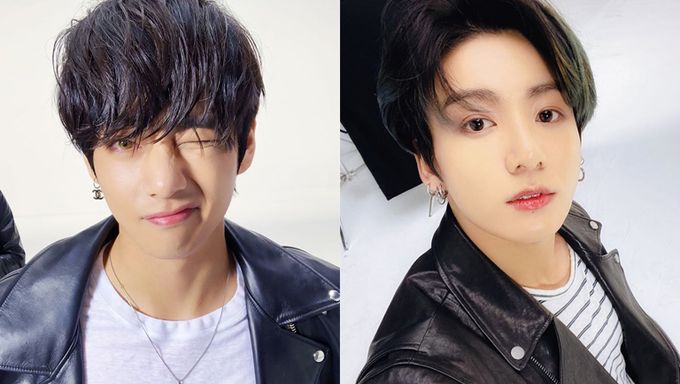 Did you notice that around last week, one of the few words that trended on Twitter were 'Jeon JungKook legs' and 'Kim TaeHyung legs'?
Well, if you did not already know, they refer to BTS's JungKook as well as V? TaeHyung is V's birth name.
When BTS had appeared on "The Late Late Show with James Corden" and performed to 'Boy With Luv' for #HomeFest, viewers and ARMY were shocked by how slim JungKook's legs were.
You can take a look at the full video below!
They were surprised to see JungKook wearing skinny pants which furthered showed off his slim figure.
Compared to the time when he was wearing pants which hid his actual figure, ARMY was amazed to see that JungKook actually had a pair of rather slim legs.
On Apr. 5, V had also uploaded a video of him on their official Twitter account, causing the words 'Kim TaeHyung legs' to trend as well.
여러분 심심하면 티비와 대화하세요~#집콕챌린지 pic.twitter.com/ZcboiW4Bnj

— 방탄소년단 (@BTS_twt) April 5, 2020
As many could tell from the video, he was wearing shorts and ARMY once again, was able to see how slim V's legs were!
Seeing the picture on the left, V has a preference for over-fit fashion and it was not the first time where he was spotted wearing clothes way larger than this body size.
It looks like aside from ARMY, many other netizens were also surprised by the shocking difference in images of their legs.
Did you notice the Twitter trends too?
Read More : 4 Times BTS Rocked Their Punishment Outfits In The Airport