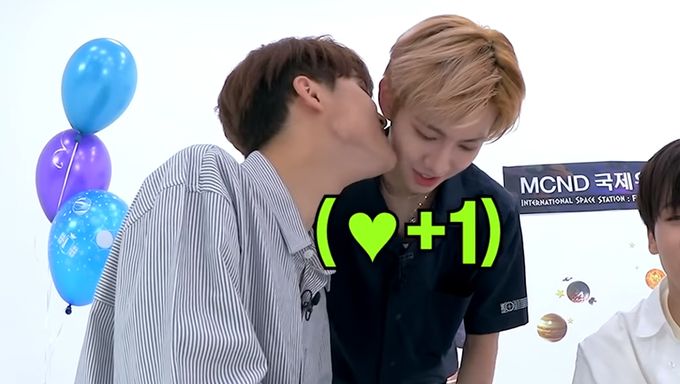 Have you been watching the reality show of MCND, "MCND Crazy School 3"?
Through the reality show, they were seen having fun and fans could only fall harder for them!
On Sept. 3, the latest episode was released and if you have yet to check it out, you can watch the full episode below.
During this episode, maknae Win had to receive a kiss on the cheek from the other members. The moment took place around 8:05.
While he had received a kiss easily from other members, BIC did not want to kiss Win that easily. He ended up telling Win to perform aegyo so that the views of the show will be raised too.
In the end, Win listened to his words and started to perform aegyo but the rest of the members were embarrassed to see it.
In the end, Win managed to receive a kiss from BIC!
His hard work has definitely paid off as fans love how adorable he was and the fact that he was doing his best to receive a kiss from BIC.
MCND is currently promoting 'nanana' on various music shows.
Are you also watching their reality show?