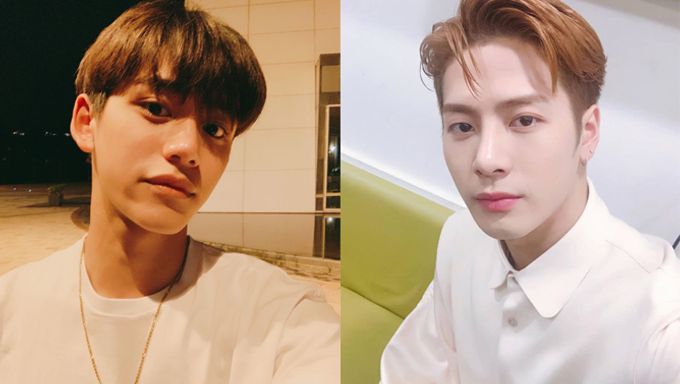 If you have been a fan of GOT7's for quite some time, you would have noticed that Jackson previously mentioned that he wished to get close to NCT's Lucas.
It seemed like his wish had come true as currently, the two idols are filming for variety show, "Keep Running" or also known as Chinese version of "Running Man" in China.
Fans were able to see the two of them together and possibly in the same team as they were wearing the same outfits.
They looked very happy and were holding each other's hands too!
Fans were excited to see how the two idols finally got the chance to get close to each other. They were also looking forward to watch the upcoming episode with the two of them.
Are you happy to see that Jackson finally had the chance to get close to Lucas?
Read More : Drama Photostory – "Method To Hate You" Episode 1: JaeMin Starts His 'Fake' Relationship