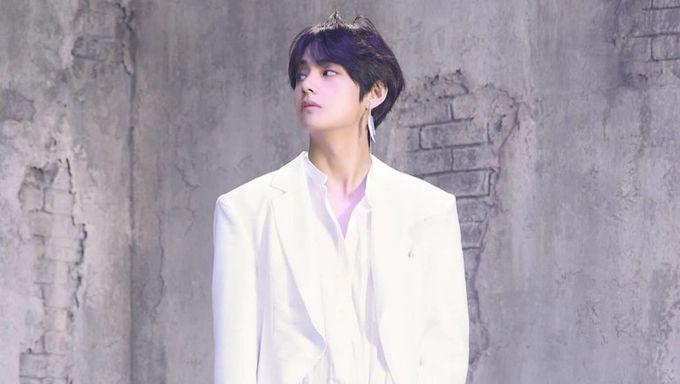 While all K-Pop idols are an inspiration and role models to the many fans that they have all across the world, there are a few idols who seem to be role models for their own peers.
Some idols are inspirations to other idols, as they have been mentioned very frequently by their peers.
Domestic K-Pop fans have chosen these three male idols as the ones who have been considered role models for other idols the most.
"Which idol do you guys think are mentioned the most as other idols' role models?"
"Personally think it's EXO's Kai."
So Kai actually has been mentioned a lot by his peers and juniors in the past. In fact, he has been voted by fellow idols as the sexiest and most charismatic star in the scene on several occasions.
TaeYang of SF9, Kang Daniel, and Ong SeongWu are some of the stars who have directly mentioned Kai as a role model before in the past.
And of course, Kai's juniors, NCT members JaeMin and JiSung have looked up to Kai as well.
"V(BTS) has been mentioned a lot by other idols."
Given that he's one of the most beautiful man to ever exist at the moment and a member of history's most influential K-Pop group, V would no doubt be a role model for many of his peers and juniors.
JaeHyun (Golden Child), BeomGyu (TXT), YeoSang (ATEEZ), YoungHoon (The Boyz), Park JiHoon, are some of the popular young idols who have mentioned V as their role model.
[ENG/ESP SUB] 해투 박지훈 롤모델 : 방탄소년단 뷔 || Park Jihoon of Wanna One mentioned V as his role model at Happy Together
→ https://t.co/M151TL8Wnc pic.twitter.com/wx2ygrc42Z

— miintae (@jeoniies) August 18, 2017
"Thought of GD instantly."
G-Dragon, a living genius among geniuses in the arts, is not just a role model for his musical talents but also his fashion. A born trend-setter, not everyone ends up becoming CHANEL's muse like he did.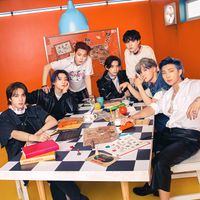 Became a fan of BTS
You can now view more their stories