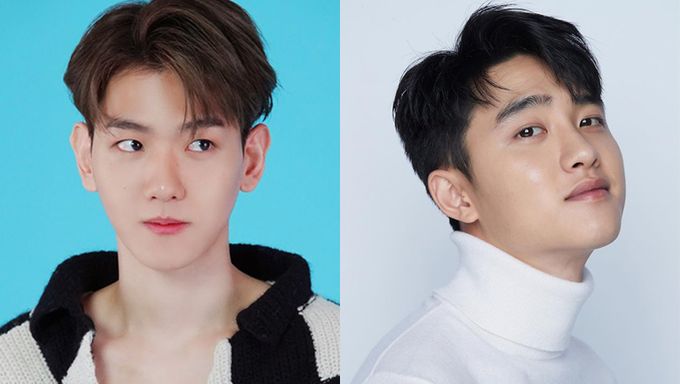 Promoting as an unit might be the latest trend among K-Pop groups and fans are able to witness their favorite idols' talents as they are given more spotlight. With that being said, many also notice that SM Entertainment is one of the companies which has their artists promoting as unit groups.
For example EXO-CBX, EXO-SC and also currently, Red Velvet's Irene and SeulGi.
Many fans are happy with the unit grouping but some also could not help but also hope for these 2 members from EXO to form a sub unit one day.
They are none other than BaekHyun and D.O.
Long time fans would know that both of them are excellent singers with their own unique voices and music taste.
One netizen had posted on an online community and mentioned that the reason behind supporting this unit is because of not only their outstanding voices but also their amazing visuals, personalities and also music styles.
Others also agreed and shared that both of them have positive images among the public and believe that they will do really well if they were to debut as an unit. Another also commented on how the two of them have strong core fandom.
However, many would know that D.O is currently serving in the military and BaekHyun would have to enlist around the end of 2020. It will take a few years for it to really happen even if the unit was decided.
Not long ago, BaekHyun had released his 2nd mini album and title track 'Candy'.
Are you also hoping for a unit debut from them? Or do you have any other members in mind?