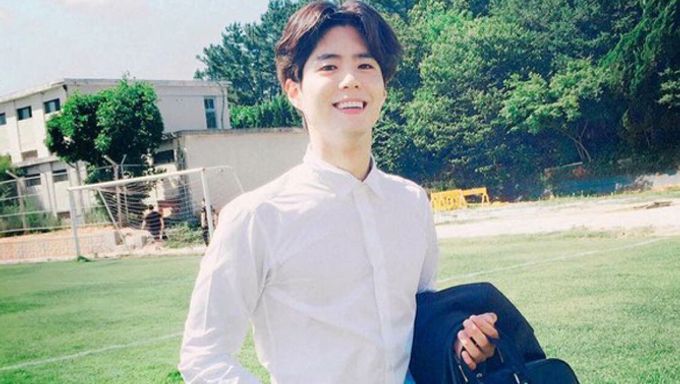 K-Pop fans and netizens have always been fascinated by male idols who looked extraordinary with amazing visuals. Some wonder if it was purely because of good genes or was it because something good happened back then.
Netizens noticed that Korean celebrities born in odd number years, 1993, 1995 and 1997 have visuals that no one could resist and deny.
Let's find out which of these celebrities are.
1993 - Seo KangJoon
Seo KangJoon stands by 183cm in height and has all along been praised for his outstanding visuals. He has also been complimented for his acting skills.
1993 - Park BoGum
Park BoGum is the latest addition to Korea's national little brother ever since his fame sky rocketed after his appearance in tvN's "Reply 1988". He received love calls from numerous companies and is expected to impress viewers even more with his upcoming drama "Girlfriend" with Song HyeKyo.
1995 - Wanna One's Ong SeongWu
Wanna One's Ong SeongWu grabbed the attention of many when he first appeared on Mnet "Produce 101" Season 2. Not only did he wow the viewers with his popping skills, he also showed the hilarious sides of him when appearing on variety shows.
1995 - BTS's V
BTS's V was named the most handsome face of 2017 and received worldwide recognition for his vocal skills after releasing "Singularity" earlier in May 2018. Many question the possibility of looking like this and also having a kind heart when he replied a letter to a young fan.
1997 - ASTRO's Cha EunWoo
ASTRO's Cha EunWoo is dubbed as 'the' idol recently in addition to his rising fame. Not only is he good looking, netizens have also found out that when he was still schooling, he had always received good grades!
1997 - NCT's JaeHyun
NCT's JaeHyun already has fans swooning over him when he was announced as part of SM Rookies. Following his debut as a member of NCT, many could not help but gasp because of his handsome visuals.
Read More : 8 Male K-Pop Idols With The Syllable 'Chan' Included In Their Name