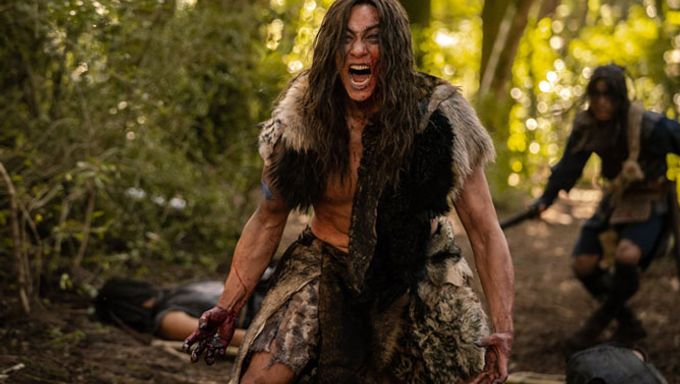 In the K-Drama international fans community, "Arthdal Chronicles" is a hot topic. It is the first ancient times fantasy drama of Korea with a blockbuster-like casting with Song JoongKi, Kim JiWon, Jang DongGun, and Kim OkVin. Many have been waiting for it to air.
It tells the stories of various heroes writing different legends of the mystical and ancient country of ArthdaI. For more information, posters, and teaser, you can check our cast and summary here.
The drama finally started. In the first episode, the father of Song JoongKi's character (EunSeom) named Ragazeu was a scene stealer. He was one of the focus of the first episode.
The Neanderthal Ragazeu had a mix of emotional and action scenes that made the audience breathless and hooked onto the show.
He caught the eyes of many viewers with his impressive fighting scenes with bare hands and blue blood specific to Neanderthals.
The actor's special makeup and acting made the character looked even more impactful.
The actor of Ragazeu is Yoo Teo. He is 180 cm tall and was born in 1981. He previously mostly acted in movies such as "The Moment" (2017), and "Seoul Searching" (2016).
You can follow the actor on his Instagram below at @teoyoo.
https://www.instagram.com/p/BszF5idnK1v/
Do you think he was the scene stealer of episode 1?
Read More : Everyone Is Curious About Mysterious Masked Yang Cha In "Arthdal Chronicles" Acted By SM Actor Ki DoHun