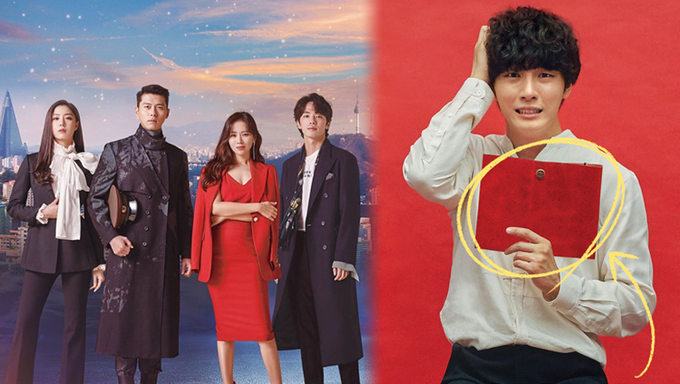 Just a few days and it will be the start of November. Is your watchlist ready for the new month?
If September and October were crazy in terms of new dramas, November is rather a quiet month but still has plenty of exciting dramas to watch.
Kpopmap made a selection of 3 dramas starting in November to not forget to watch.
1- "Psychopath Diary"
When: From Nov. 20 on tvN
Cast: Yoon ShiYoon, Jung InSun, Park SungHoon, VICTON's SuBin
Summary: Yook DongSik was running away from the scene of a murder and got into an accident. After waking up, he had no recollections of his memory and does not even know who he is. He only has with him a diary that recorded the process of murders and mistakes himself as a serial psychopath killer.
Why watch?: First of all, Yoon ShiYoon's acting is always on the point and captivating to watch. He has the skills to addict viewers to his characters with the perfect portrayal of their emotions. Second, the plot seems quite attractive making it a must-watch.
2- "People With Flaws"
When: From November on MBC
Cast: Oh YeonSeo, Ahn JaeHyun, Kim SeulGi
Summary: A romantic comedy about a woman who has an aversion for flower boys and a man who has an obsession with appearance as they overcome the prejudices against people with flaws.
Why watch?: It seems like a funny romantic-comedy yet with some depth. It has a promising and refreshing plot that might bring laughter to the audience. It isworth watching.
For more information and characters' description, you can check our cast and summary here.
3- "Crash Landing On You"
When: From November on tvN
Cast: Son YeJin, Hyun Bin, Kim JungHyun, SeoJiHye
Summary: The absolute top secret love story of a chaebol heiress who made an emergency landing in North Korea because of a paragliding accident and a North Korean special officer who falls in love with her and who is hiding and protecting her.
Why watch?: Two Hallyu stars on a romance action drama with the theme of North Korea. The story sounds over-the-top but quite addictive and entertaining. The drama promises beautiful sceneries too. It seems to be one of the must-watch drama of this year, many are excited about this drama.
For more information and characters' description, you can check our cast and summary here.
Which drama are you looking for in November?
Oct 30, 2019 ~ Dec 01, 2019
Psychopath Diary
18.3% (721)
People With Flaws
15.3% (602)
Crash Landing On You
46% (1,813)
Read More : Top 5 Scenes That Make You Want To Fall In Love This Week