Did you manage to catch the latest episode of MBC "Radio Star" with UP10TION 's Lee JinHyuk as a special guest?
For those who had watched it, many viewers talked about how entertaining the episode was and also was impressed by how energetic and lively the idol was.
However, there was a moment which caused many to feel down suddenly as Lee JinHyuk revealed that he has heart disease. He assured the other guests and MCs that he was doing fine and wanted to talk about it positively as it is not a thing that he is ashamed of.
The idol shared that he was born with a heart disease that causes the valves to not be able to function properly. With that being said, he went through a hard time when he began his days as a trainee under TOP Media.
He noticed how he was weaker than the other trainees and even his mother had told him to stop if it was too hard to endure.
Despite that, Lee JinHyuk did not understand why he had to give up his dream just because of the heart disease. As such, he took it positively and overcame it by practicing really hard.
Thanks to that, even his doctor was surprised to see how his heart muscle has improved!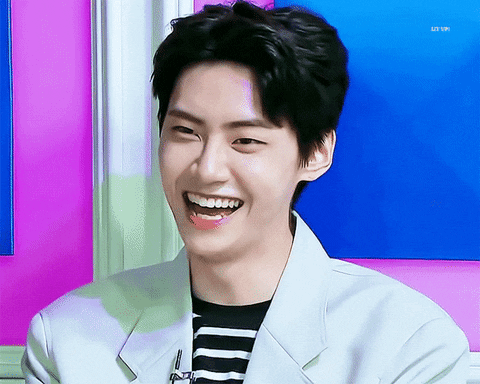 Those who were present were impressed and touched by his story and glad to see that he is doing well now. Lee JinHyuk also shared that he still undergoes regular checkup to make sure that he is healthy.
Seeing how the story was revealed, netizens also managed to dig up an old post on online community which supposedly talked about Lee JinHyuk back in 2017.
According to the anonymous post, the writer shared that a friend of his (hinted: Lee JinHyuk) had a huge scar on his chest due to a heart surgery in the past. Because of his health, it was said that he had already received the exemption from serving military but was worried that he would receive backlash from the public because of it. Since the writer knew him for a long time, he noticed how whenever Lee JinHyuk finished performing, he was seen having difficulties physically afterwards but his fans did not know anything about it. The writer also added that Lee JinHyuk (back in 2017) is not that popular but hoped that he would do well.
Although the anonymous post does not confirm that the person is really Lee JinHyuk, many fans and netizens who had read it were once again impressed by Lee JinHyuk's positive mindset and hard work if it turns out to be true.
Lee JinHyuk will be holding his solo fanmeeting [T.Y.F.L] on Aug. 10, this coming Saturday.
Were you also surprise to find out about this side of Lee JinHyuk?
Read More : 4 Fanmeetings To Take Place After The End Of "Produce X 101"