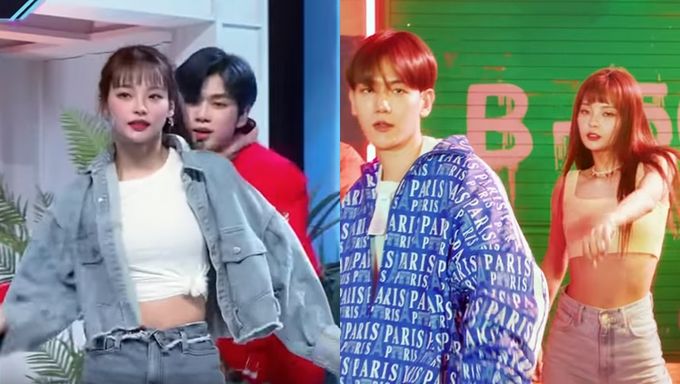 Some time ago, the female dancer who had appeared in Kang Daniel's music video for '2U' has been gaining the attention of many K-Pop fans.
One reason was her outstanding visuals which had gained the interest of many K-Pop fans.
On May 25, EXO's BaekHyun had also released his new album and title track 'Candy'.
Check it out below if you have not done so!
While watching the music video, many fans also noticed that BaekHyun had actually worked with the same female dancer!
Can you spot her in the yellow top?
Many were amazed by the fact that she gets to work with such popular K-Pop idols and eventually also found out more through her Instagram account. She had previously also worked with Rain, IU, Jessi, Jeon SoMiand even more.
For those who are interested in learning more about the dancer, you can check out her Instagram below.
https://www.instagram.com/p/CAnGxWsH8h-/
Are you also amazed by her?
Read More : EXO's BaekHyun - 'Candy' MV