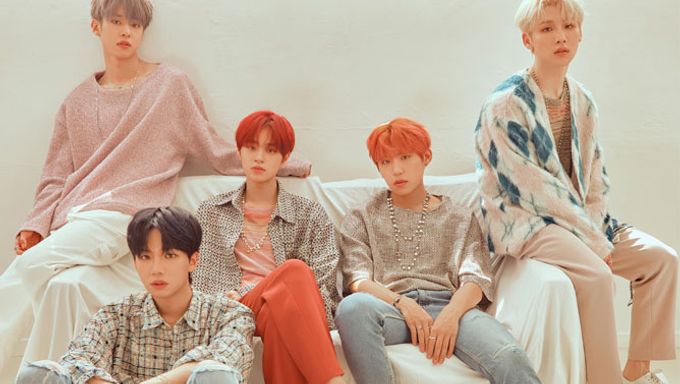 After the end of promotions of Wanna One, many have been wondering what WooJin and DaeHwi would be doing. Of course many thought that they might debut under a new group with their agency Brand New Music. Many have been excited at the announcement that they will debut in a five-member group named AB6IX.
Many eyes are on this group. Even before their debut, they have endorsed some products (such as ACWELL) and were announced to be part of the lineup of huge concerts such as "Dream Concert", "KCON USA", "KCON Japan", and "K-Pop Artist Festival".
A lot of people have been waiting for their debut and here are 3 reasons why.
1- Talented 4 Members
4 members of AB6IX were first introduced to the public through "Produce 101" Season 2: DaeHwi, WooJin, YoungMin, and DongHyun.
DaeHwi and WooJin made it in Wanna One and they showed their numerous talents with the activities of the group.
At the same time, YoungMin and DongHyun were also busy with MXM and also YDPP with Jung SeWoon and Lee KwangHyun. If you have yet to check some of their songs you can have a look below.
All the 4 members have been showing their skills to the public since then and they have earned a solid fan base that supports them.
2- Jeon Woong, The New Member
Many have been curious at the identity of the fifth member to join the group. He is none other than Jeon Woong. In the show, "BRANDNEWBOYS, the charms and skills of the idol can be clearly seen. He has been training for a long time such as under JYP and YG Entertainment and is talented. You can check more about his background here.
Jeon Woong also showed that he had a kind heart and that he had waited for a long time to debut through a road of hardships.
With this reality show, the chemistry of the 5 members is undeniable. If you have yet to watch the show, you can take a glimpse at the group's energy and fun in the teaser below.
3- Glimpse At the New Album
AB6IX recently released their title track and the album promised to be filled with high-quality songs. The song 'Shining Stars' is a song for fans while 'Breathe' is the title track.
[#AB6IX] AB6IX 1ST EP [B:COMPLETE] TRACK LIST

1. ABSOLUTE (完全體)
2. 별자리 (SHINING STARS)
3. BREATHE
4. FRIEND ZONE
5. LIGHT ME UP
6. 둘만의 춤 (DANCE FOR TWO)
7. HOLLYWOOD#B_COMPLETE #에이비식스 #임영민 #전웅 #김동현 #박우진 #이대휘 #브랜뉴뮤직 #BRANDNEWMUSIC pic.twitter.com/FjZxRrri3M

— AB6IX (@AB6IX) May 15, 2019
The album also includes the well-loved song 'HOLLYWOOD' which was first shown during the evaluation in "Produce 101" Season 2. AB6IX released a powerful performance MV with the 5 members. You can (re-)watch it here.
To conclude, with the addition of the new member Jeon Woong, AB6IX is more than ready to have a powerful debut. AB6IX will be debuting officially on May 22!
Are you waiting for their debut?
Read More : QUIZ: Do You Know All The Members Of AB6IX?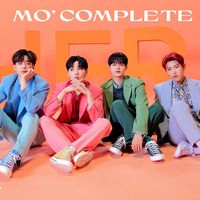 Became a fan of AB6IX
You can now view more their stories