PENTAGON's E'Dawn has been gaining fans' attention because of his delicate image.
He is not only known for his fair skin but also his unique aura when he is on and off stage.
Compared to some idols who are always bright and energetic, E'Dawn is considered to the opposite of them. He tends to give off the impression that he is 'feeble'.
During a time when he appeared on a radio show, he seemed to be using a lot of his strength in putting headphones over his neck. Fans were wondering if he was unwell but it appeared that he was fine!
Through V-Live, E'Dawn showed his fans how he was planting of seeds into three different pots.
He placed the seeds into the pots carefully and fans could also notice how gentle he was when was watering them. He had named his plants 'CheolSu', 'YoungHee' and 'NaRi'.
He assured his fans that he would be taking good care of the seeds which he had planted and uploaded selfies of him with the pots.
[#이던] 물이 더 필요하다고 하셔서 더 줬으니까 걱정하지 마세요 여러분 ㅎㅎㅎㅎㅎㅎ 나중에 근황 꼭 알려줄게요 안녕!! pic.twitter.com/cpcHOQEdlK

— PENTAGON·펜타곤 (@CUBE_PTG) April 5, 2018
Once again, he was seen with a scarf wrapped around his head and his face is also slightly 'flushed'. Fans could not help but think about the contrasting images he has. He is very caring but at the same time, fans feel that he needs to be cared.
About 4 days later, he updated on Twitter excitingly as he told his fans that 'YoungHee' has slightly sprouted! Although it is very minimal, both E'Dawn as well as his fans are feeling proud for him.
[#이던] 우아아아아아악ㄱ아악ㄲ!!!!!!!!!!!!! 여러분 !!!! 우리 영희가 빼꼼 하고 나왔어요😭 너무 조아요ㅠㅠㅠㅠㅠㅠㅠ pic.twitter.com/l6KaAc2PGp

— PENTAGON·펜타곤 (@CUBE_PTG) April 9, 2018
He eventually also updated his fans about the growth of the seeds on PENTAGON's fan cafe. Fans are loving how sweet he is and it shows his personality as to how he is prone to details.
Judging from the entire process of E'Dawn taking care of his baby seedlings, fans could tell that he is someone full of love and care. As such, they feel the need to 'protect' him even more. In addition to his good looks and image, fans are also loving how unique his character is.
However, because of the delicate image E'Dawn has, many fans were surprised by his amazing body during filming.
What do you think of PENTAGON's E'Dawn?
Read More : PENTAGON's Hui Is Another K-Pop Idol Rich From Producing Songs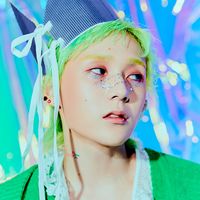 Became a fan of DAWN
You can now view more their stories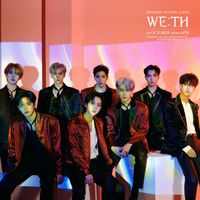 Became a fan of PENTAGON
You can now view more their stories