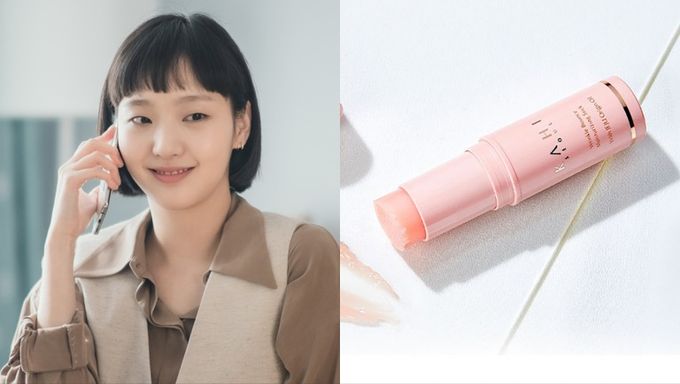 The latest TVING drama on everyone's minds, "Yumi's Cells" is one of the most highly anticipated K-Dramas of 2021. Starring Kim GoEun as Kim YuMi, Ahn BoHyun as Gu Woong, SHINee's MinHo as Chae WooGi, Lee YuBi as Ruby and Park JiHyun as SaeYi, this drama tells the extraordinary story of an ordinary young woman from the perspective of her cells!
Spoiler Alert!
In the first episode of "Yumi's Cells", YuMi starts to notice that WooGi seems to be paying more attention to her than normal. Assuming that he must be interested in her, she wants to look good for him and uses a couple of specific cosmetics to achieve her desired look.
In the latest episode of "Yumi's Cells", YuMi is preparing to go on what she thinks is a date with her office crush WooGi. Her Fashion Cell decides that her look is going to be effortless and natural. As such, her makeup would be light and delicate and her clothes properly matched yet not fancy.
Are you curious about what products YuMi is using to maintain her youthful and glowing look? It is none other than Kahi Seoul's line of cosmetics! Kim GoEun has been endorsing the brand for quite a while now and was seen using the same in her previous drama. "The King: Eternal Monarch" as well!
Kim YuMi has the entire skincare line on her dresser. The products she uses the most are the "Kahi Seoul Wrinkle Bounce Multi Balm" (also known as the "Kim GoEun Multi Balm") and the "Kahi Kisstin Balm Pink" We can also see the "Kahi Highlighter", some products from the "Kahi A to Z Set" and Kahi Seoul's "Cream Cleansing Foam" on her table.
You can get all these products here. The "Kim GoEun Multi Balm" retails at 42,000 KRW or approximately 35 USD. The "Kisstin Duo" is priced at 84,000 KRW or approximately 70 USD. You can buy the "Kisstin Balm Pink" separately at 42,000 KRW or 35 USD and the "Kahi Highlighter" at the same price. The "Kahi A to Z" set costs 328,200 KRW or 276 USD after a 35% discount that the brand is currently providing and the "Cream Cleansing Foam" costs 24,000 KRW or approximately 20 USD.
Would you try any of these products? Share your thoughts with Kpopmap in the comments section down below!
If you want to know more about other actresses' lipsticks you can check our previous articles on Jung DaBin's lip balm in "Live On", Suzy's lipstick in "Start-Up", Song JiHyo's lipstick in "Was It Love?", Seo YeJi's lipstick "It's Okay To Not Be Okay", Kim DaMi's tint in "Itaewon Class", Park MinYoung in "When The Weather is Fine", Lee SungKyung's lipstick in "Dr. Romantic 2", HaNi's lipstick in "XX", Suzy's lipstick in "Vagabond", Park MinYoung's lipstick in "Her Private Life", APRIL NaEun's lipstick in "A-Teen 2", Kim YooJung's lipstick in "Clean With Passion For Now", NaNa's lipstick in "Kill It",  Shin YeEun's lipstick in "He Is Psychometric",  Park ShinHye's lipstick in "Memories of the Alhambra",  Song HyeKyo's lipstick in "Encounter", Han SoHee's lipstick in "Nevertheless", Shin MinA's lipstick in "Hometown Cha-Cha-Cha" and more.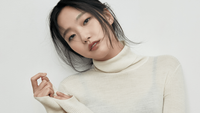 Became a fan of Kim GoEun
You can now view more their stories