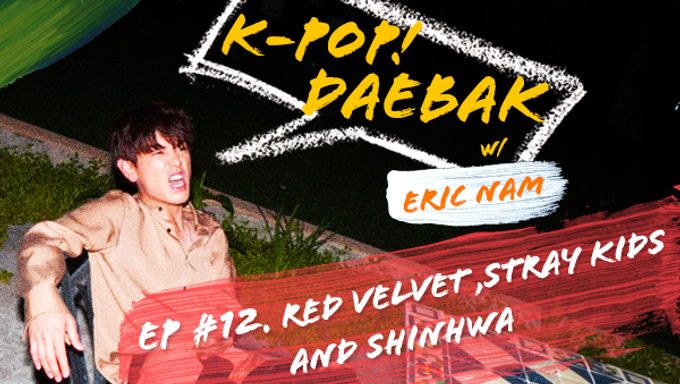 In episode 12, Eric finally finished his European tour, sending you the listeners Daebak love from London! greeting everyone with his "Proper" British accent.
For starters, Eric shared how his successful tour has ended and had a little party with the team saying he had a drink..(since he wasn't able to during the tour) or maybe ten. He mentioned how this tour was one of the best ones as he was able to visit and perform in some of the European countries for the first time!
With that, the first artist of this episode is Red Velvet with their latest release, "Zimzalabim". As many of you may know, Red Velvet is a combination of two sides of theme. Eric explains how 'Red' represents poppy, and bright songs whereas, 'Velvet' represents darker, and hip kind of sound. Eric mentions that "Zimzalabim" may share both aspects of the theme as it has a poppy sound but also has a darker chorus and bridge. He also adds that the word 'Zimzalabim' is a German equivalent of 'Abracadabra'.
The song itself to Eric felt like 10 songs put into one. To explore more into this song, Eric mentioned that the producer of "Zimzalabim" will be a featured guest in the next few weeks! I guess we'll know more about song writings in K-Pop.
Speaking of Red Velvet, Eric shared an episode about when Wendy and he was preparing for a collaborated Christmas stage('Have yourself a merry little Christmas' Music Bank Christmas Special). It was such a last minute decision of song selection and a short period of preparation. Also, the key of the song was adjusted to Wendy and it was a huge struggle for Eric.
For the second topic, Eric talks about STRAY KIDS as they have recently released "Side Effects". This song is so intense, darker, and grungier which got Eric on edge! Eric comments that Stray Kids stands out as they are a little more hardcore and have a very distinctive color with consistency.
And with a lot of requests by listeners, we're going to go back in time! A throwback song, 'Perfect Man' by Shinhwa!
Shinhwa is considered as one of the first generation K-Pop idol and also is the longest running idol boy group to date! Released in 2002, Perfect Man is apparently Eric's favorite K-Pop song!(EVER!).
When he was a child, he and his brother Eddie would go to a Korean video rental place(Korean Blockbuster) and rent music related videos, watching them over and over and over. Eric commented that Shinhwa was very memorable and relatable to Eric and Eddie since back then, all they see in the states would be American idols such as N'Sync, Backstreet Boys and so forth.
And my personal favorite, ramble time~!!
Eric talks about the latest BTS mobile game app, 'BTS WORLD' and how crazy the OSTs are! For those who don't know about this game and the OST,  artists like Charli XCX, Zara Larsson collaborated with BTS! (It was crazy but Eric said he wasn't surprised by it at all.)
Eric continued saying that he needs to get into a new album prep mode, asking the listeners for new ideas, so if you have some, go on and leave a comment!!
Like Eric said, this episode was rather a short one but there are a bunch of great moments that aren't covered here, so if you want to hear more, go check episode 12 of K-Pop Daebak w/ Eric Nam on your podcast providers or you can listen to them below!
Apple Podcast: K-pop Daebak w/ Eric Nam Ep. #12: RED VELVET, STRAY KIDS, and SHINHWA + Eric's Thoughts on BTS recent OST
Official Website: K-Pop Daebak w/ Eric Nam
Read More : K-Pop Daebak w/ Eric Nam: "Eric Nam is Awesome" Episode 9: Catching Up – Tablo of Epik High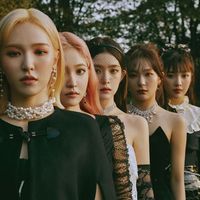 Became a fan of Red Velvet
You can now view more their stories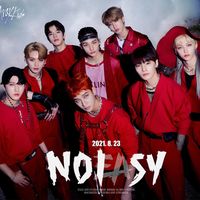 Became a fan of Stray Kids
You can now view more their stories