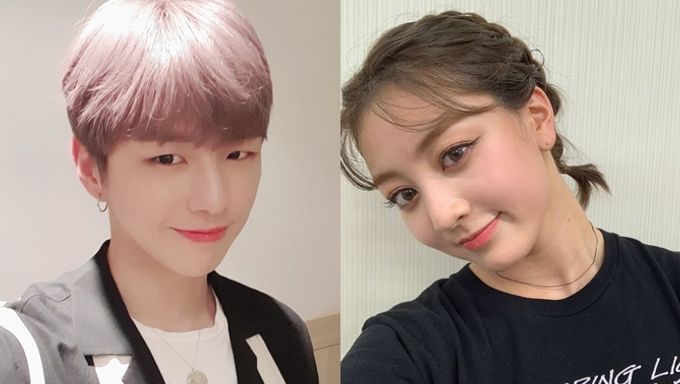 This week started with a boom as it was reported by Korean media outlet, Dispatch, that Kang Daniel and TWICE's JiHyo have been dating since the start of this year.
According to their exclusive report, the two idols usually meet up and have dates at Kang Daniel's house located at luxurious neighbourhood, Hannam-Dong.
On the day when Kang Daniel debuted as a solo artist (July 25), both of them were also spotted heading back to Kang Daniel's house.
In addition to that, Dispatch shared that two idols met after a senior idol introduced them to each other. It was mentioned that he or she is also closed to both Kang Daniel and JiHyo.
With that being said, they added that during the hard times which Kang Daniel had gone through especially during the lawsuit with LM Entertainment, JiHyo was there to lend him his ears and shoulders for support.
Moving on, after the release of the report by Dispatch, fans of Kang Daniel on online community, DC Insider, uploaded a statement regarding their stance for the idol before any official statements from both agencies, KONNECT and JYP Entertainment.
They shared that they will continue to support Kang Daniel with all their hearts and were thankful that there was actually someone out there who Kang Daniel could rely on during his difficult times.
Usually it is uncommon to see fans show such encouraging support after a breaking news of their idol dating.
Later on, it was confirmed by both agencies that Kang Daniel and JiHyo are currently dating.
Seeing how they have admitted to the rumors, there were many fans who felt happy and glad to see that they are dating. Many left them encouraging messages online and hoped that they will have a long lasting relationship.
Adding on, some fans also felt envious of JiHyo as they referred back to the time when Kang Daniel had spoken up about his ideal type and his behavior when he falls in love. They could just imagine how sweet and lovely Kang Daniel will be when he dates.
For those who might have already know, previously Kang Daniel was caught in a controversy with Yuk JiDam. However, it was later announced by YMC Entertainment that none of the rumors were true.
We wish Kang Daniel and JiHyo all the best!
Read More : YMC Entertainment Releases Official Statement About Yuk JiDam & Kang Daniel Situation