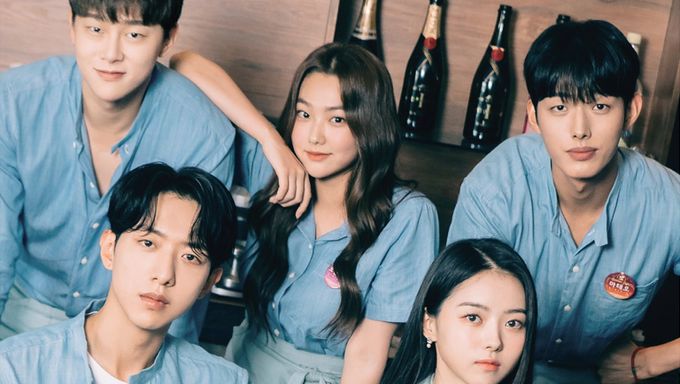 "Summer Guys" is a web drama that will interest a lot of fans.
CNBLUE's Lee JungShin, MiNa, Kwon HyunBin (VIINI), Lim NaYoung, and Lee JungSic are the lead actors. Lee JungShin is starring in his first drama since his discharge in March 2020, he previously acted in dramas such as "Cinderella and the Four Knights", "My Sassy Girl", and "My First Love".
(Kang) MiNa previously from I.O.I and gugudan is building her acting career with projects such as "Dokgo Rewind" and "Hotel del Luna". Kwon HyunBin also known as VIINI has been busy in 2020 with three web dramas "The World of My 17", "Cafe Kilimanjaro", and "Hanging On".
Lim NaYoung previously from I.O.I and PRISTIN has also a little acting experience. The model and actor Lee JungSic has previously appeared in "Farming Academy" and "I Have Three Boyfriends".
"Summer Guys" was filmed in the summer of 2020 on Jeju Island. The drama was also selected by the Korea Creative Content Agency.
The web drama will be available on Seezn, Abema, Viu, and more.
Here is more information.
Summer Guys (2021)
Information
Title: Summer Guys / 썸머가이즈
Director: Heo Chan
Writer: Yook SiMon
Network: Seezn, Viu, etc
Runtime: From March 30
# of Episodes: -
Genre: Youth, Romance
Language: Korean
Summary
It is about the passion, love, and youth of 5 young men and women who are trying to save an old bar in crisis in Jeju Island.
Cast
CNBLUE's Lee JungShin as Seon WooChan
28-year-old. He is a cold and perfect city guy who is a narcissist.
MiNa as Oh JinDalRae
25-year-old. She is a passionate bartender. She is the only bartender and the owner of a bar in crisis.
Kwon HyunBin (VIINI) as Park GwangBok
25-year-old. He is a former baseball payer with six-pack muscles.
Lim NaYoung as Yeom AhRam
25-year-old. She is an innocent wicked woman. (to be updated)
Lee JungSic as Ma TaeOh
26-year-old. He steals women's hearts. He is a player and a swindler.
Interesting Facts
Here is the teaser.
Here are the official posters.