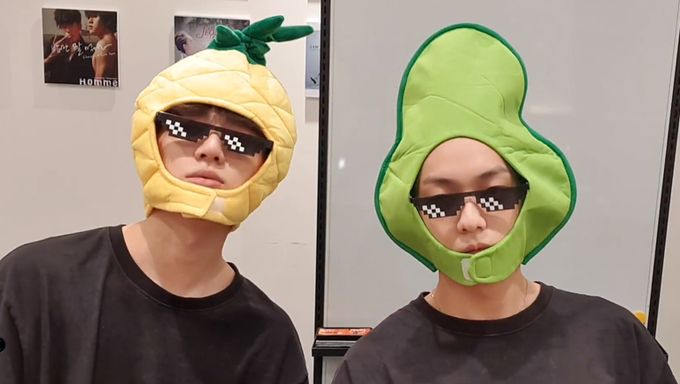 K-Pop fans are quick to notice when their idols change their hair colour or even hair style. With that being said, it is common to suspect that they will be making a comeback or releasing something new.
On July 19, TXT's BeomGyu and SooBin held a V-Live session with their fans, MOA.
If you have yet to check it out, you can watch the full re-run below.
MOA who had watched the V-Live was shocked (in a good manner) when they noticed that the two of them were actually wearing a pineapple as well as avocado hat.
It seemed like they were trying to hide their hair colours, causing MOA to be curious as to why they were doing it.
They spent the time answering questions which MOA had sent in such as "What did you eat today?", and had a great time communicating with them too.
About halfway during the V-Live, member Huening Kai had suddenly appeared and even laughed at their hilarious appearance. It happened around 17:58 of the video.
Needless to say, the two boys had a great time with MOA and fans are hoping to find out the reason behind their hair colours.
Are you curious about it too?