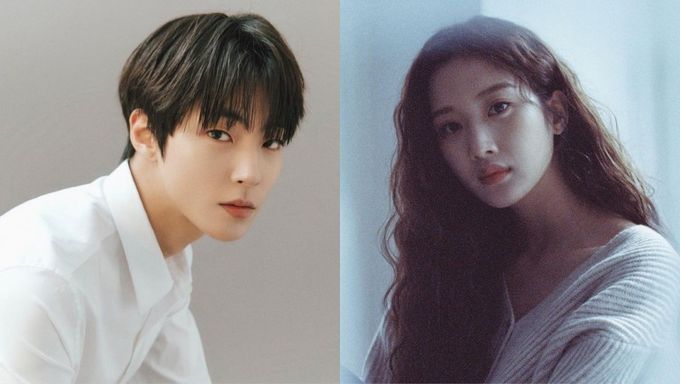 The first thing most people notice or look out for whenever a new drama is announced is the cast of the drama. If it's a romance drama, the excitement and anticipation increase even more, and fans wonder which two actors would be playing the lead roles. Once the cast is announced, speculation arises as to how the two chosen actors would look with each other, whether their energy will match and how their chemistry will shine on screen. Either way, the joy that comes from getting a brand new K-Drama couple is beyond explanation.
With that said, here are 5 K-Drama pairings that we'd love to see on our screens!
We saw a glimpse of this pairing in the mega-hit drama "Itaewon Class" but only for a short scene. However, that definitely piqued viewers' curiosity who have been waiting for this on-screen pairing to take full flight ever since. We can't help but hope that the two work together once Park BoGum returns from the military.
If we look hard enough, there's a high chance we will find a manhwa with lead characters who look exactly like IU and RoWoon. This pairing would give us the ultimate noona romance that we need and deserve. Besides the obvious height difference, it will be interesting to see how this hypothetical pairing would navigate love and relationships, especially when they're both such great actors.
Previously on Kpopmap, we explored why Moon GaYoung's Lim JuKyeong and Hwang InYoup's Han SeoJun could have had a reunion towards the end of "True Beauty".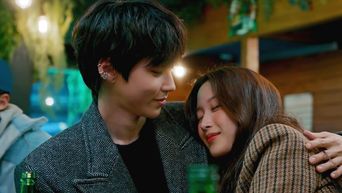 Now that that ship has sailed, we're hoping that these label-mates will decide to appear in another drama where they'll be playing the lead couple. Fans noticed their chemistry on the behind-the-scenes clips from "True Beauty" as well as their more recent interactions. This pairing definitely needs to happen soon.
Fans are seeing just how close Lee DongWook and Kim GoEun are to each other and how well they get along on the currently airing variety show "The Sea I Desire". GoEun, who is rather shy and reserved otherwise, opens up and plays around with Lee DongWook. While their relationship in "Goblin" was completely platonic, we would love to see them in a romantic light on screen.
Both Song JoongKi and Park MinYoung are two of the most loveable actors in the Korean entertainment industry, both for Korean fans and international ones too. They're also powerhouses of talent. Bringing them together would require a huge project and we can't help but pray that it happens soon.
Which of these pairings would you like to see the most?
※You can vote multiple times without sign in.
Hwang InYoup and Moon GaYoung
Lee DongWook and Kim GoEun
Park MinYoung and Song JoongKi