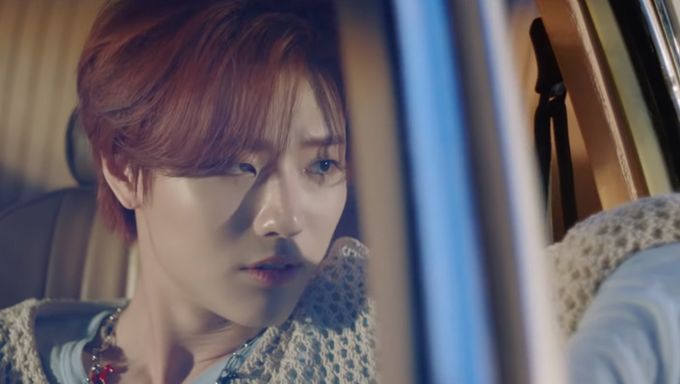 June is coming to an end and in the month, there have been numerous comebacks from various K-Pop groups and solo artists. For those who might have been too busy to catch up on the latest trend, Kpopmap is here to help you!
We have picked up 5 music videos from K-Pop idols who had made a comeback in June. Let's take a look at which music videos that you should definitely check out before we move onto the month of July.
This month was a really tough choice because there were so many spectacular groups who had made their comebacks after some time.
WOODZ/ WOODZ 'Love Me Harder'
Cho SeungYoun or better known as WOODZ had just released his 1st mini album 'EQUAL' and title track 'Love Me Harder'. His fans have been waiting for his comeback for a long time and it looked like he did not disappoint them!
In the music video, you would notice that he was acting as two different roles. The interesting story line as well as amazing acting had got his fans hooked on to the song. Make sure you check it out!
TXT 'Eternally'
MOA is definitely in shocked when they saw that the music video for 'Eternally' actually lasted for 20 minutes. Big Hit Entertainment is definitely taking things to the next level as the music video is filled with amazing elements and filmed with various techniques.
Many are also demanding that they would make it into a proper drama or even a short film. If you are into theories and interesting story plot, this is something which you should not miss.
PENTAGON 'Basquiat'
Ever since their appearance on Mnet "Road To Kingdom", PENTAGON has been catching the eyes of many K-Pop lovers. They had recently released a video for 'Basquiat' and it is filled with emotions and amazing choreography.
The set looked as if they were currently in a war and the scale of the dancers used had also impressed many.
It seemed like the boys had put in a lot of effort into the video and many of their fans, Universe, are loving how they were able to see a different side of PENTAGON. Don't miss out on 'Basquiat'!
CRAVITY 'Cloud 9'
If you are into youthful and adorable music videos, this is definitely the one for you! The boys of CRAVITY are back with their new song 'Cloud 9' and they are bursting the hearts of their fans with cute and lovely visuals.
Thanks to the colour tone as well as the outfits of the boys, all of them are winning the hearts of K-Pop lovers even more. You will definitely find yourself feeling happy after after watching it.
MAMAMOO's HwaSa 'Maria'
For those who did not know, Maria is actually the baptized name of HwaSa. She had it tattooed on her body and this time, she had also released her title track with the name 'Maria'.
Through the music video, it could be seen that HwaSa had made use of various elements to give her fans and listeners comfort. The music video somewhat mirrors the actual life of the things people are going through. The different props and costumes seen and worn in the music video also touched on the different emotions that she has been feeling.
Share with us your favourite music video of June!