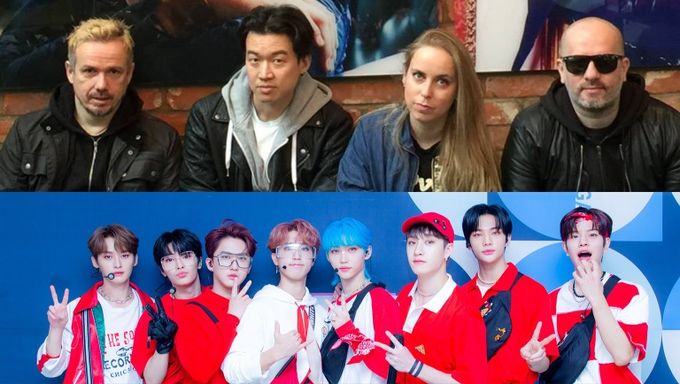 Recently, Kpopmap had the incredible opportunity of interviewing the songwriting/production team DSign Music who are behind some of the greatest K-Pop hits of all time, across generations. Not only was it enlightening to speak to the creative geniuses that brought us our favourite bops but we also delved deep into the varied processes that go into writing and producing a K-Pop chart-topper, how idols are behind the scenes and more.
DSign Music is made up of Robin Jenssen, the CEO/Manager, Anne Judith Wik (Songwriter, Topliner), Ronny Svendsen (Producer, Songwriter), Nermin Harambasic (Producer, Songwriter, Topliner) and Choi JinSuk (Producer and Songwriter).
During the hour-long interview, Anne Judith Wik, who co-wrote the lead song 'Queendom' from Red Velvet's latest album "Queendom", revealed that the song was written in the summer of 2019. Anne Judith Wik had actually been working on a sonic concept with the keyword "Queendom" for quite a while and as it turns out, it was a perfect fit for Red Velvet. Writing the topline for the song took less than an hour followed by the lyrics and the rest is history!
Stray Kids' song 'Secret Secret' was co-written and produced by Choi JinSuk. He worked with member Han on the song and revealed that when Han was working on the song, he looked rather exhausted, probably owing to his tight schedules. However, Choi JinSuk also mentioned that when he first heard Han sing, he figured that Han was the vocalist of the group because of his extraordinary vocal quality and range. 
'Secret Secret' truly brings out Han's vocal abilities and STAY have always praised Han for the same. For more fun behind-the-scenes episodes, you can watch the full interview below!
Did you enjoy the interview? Share your thoughts with Kpopmap in the comments section down below!