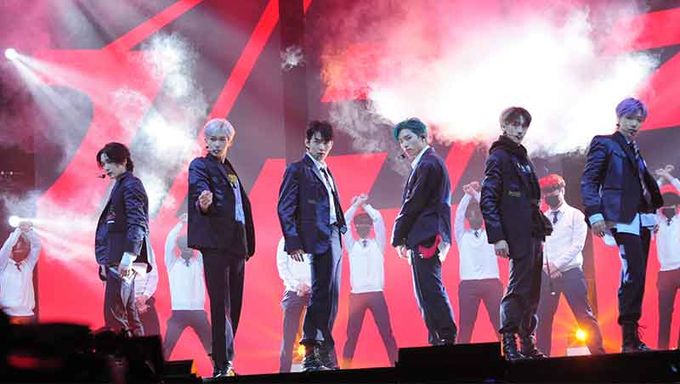 The new K-pop boy band with global ambitions P1HARMONY proved their growing musicality with a cover of "Then, Now and Forever" by CNBLUE, their senior group under FNC Entertainment. Members KEEHO, THEO, JIUNG and INTAK delivered a moving cover of the latest title track from Korea's legendary rock group CNBLUE that has fans noticing their impressive vocal and rap skills
P1Harmony is notably continuing the exceptional musical legacy set by senior groups like CNBLUE, as well as FTISLAND, AOA, N.FLYING, SF9 and CHERRY BULLET
It's latest move in showcasing the quickly rising act who has been described as a "new breed of boy band" (South China Morning Post) and having "a bright future" (Seoulbeats). Or as Kpopstarz described it, "P1Harmony is the newest, and probably baddest, boy group in town who are making a statement in their debut as K-pop idols"
P1Harmony – or P1H for short made up of members KEEHO, THEO, JIUNG, INTAK, SOUL and JONGSEOB – unveiled their debut EP 'Disharmony : Stand Out,' described by critics as "collection of powerful hip hop sounds and echoes of old-school K-pop, it also features lyrics written or co-written by the members in all tracks."
Lead single "SIREN" is a "powerful" (Soompi) hip-hop/pop track that was co-written by members ITAK and JONGSEOB with its cinematic music video showing the band's in-sync performances and top-notch choreography. Hanteo Charts (Korea's largest K-pop album sales website with real-time sales data) commented that the album's first-week performance indicated an "exceptional debut promotion…it's just the beginning of P1Harmony"
Previously, P1Harmony met fans in movie theaters first via the big-budget, box-office production film 'P1H: A New World Begins' after global media commented that "this is the first time that a universe of a K-pop group has been made into a full movie" (The Jarkarta Post). Top entertainers including Korea's "National MC" and #1 Comedian Yu Jae Seok, chart-topping K-pop/rock singer Jung Yong Hwa of CNBLUE, viral singer-actress Kim Seol Hyun of girl group AOA, award-winning veteran actor Jung Jin Young, Korean drama star Jo Jae Yun, model-turned-Netflix actress Choi Yeo Jin, top Korean movie star Jung Hae In and more. The movie made its international debut in an exclusive premiere with Amazon Music
Stay tuned for more from P1Harmony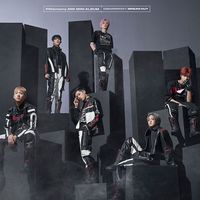 Became a fan of P1Harmony
You can now view more their stories