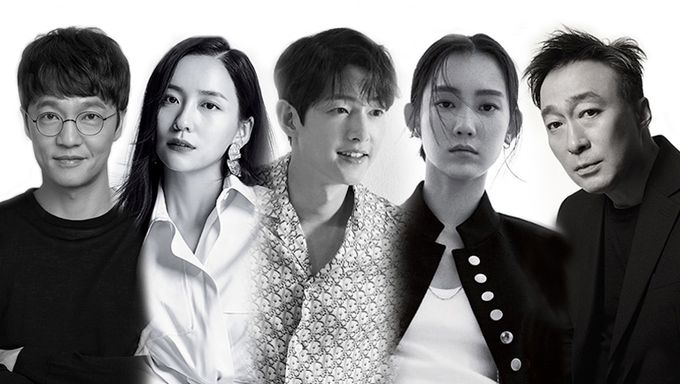 "The Youngest Son of a Conglomerate " is a drama about a loyal servant who is betrayed by his employers and his chance to enact his revenge. It is based on a web novel of the same name written by SanGyeong. 
The leads in the drama are Song JoongKi, Shin HyunBin, Park JiHyun, Jo HanCheol, and Lee SungMin.
Top Hallyu actor Song JoongKi exhibits excellent acting skills no matter the genre. This drama will be his comeback after his successful performance in the drama "Vincenzo." He has also starred in the dramas "Descendants Of The Sun", "Arthdal Chronicles", "Sungkyunkwan Scandal", and "The Innocent Man".
Shin HyunBin acted in dramas "Warrior Baek DongSoo", "Mimi, "Mistress", "Confession", and "Hospital Playlist Season 1 and 2." 
Park JiHyun ("Yumi's Cells", "Do You Like Brahms", "Rookie Historian Goo Hae Ryung, "Dear My Room", "Terius Behind Me", "Your Honor", and "The King In Love"), Jo HanCheol ("Hometown Cha-Cha-Cha", "Vincenzo", "Kingdom 2", "Kkondae Intern", and "Hello, Me!") and veteran actor Lee SungMin ("HwaJung", "Memory", and "Money Game"), will also be the leads in this drama.
Director Jung DaeYoon ("She Was Pretty", "W", "I'm Not A Robot") and writer ("A Beautiful Mind", "Designated Survivor: 60 Days") are in charge.
Here is more information.
We will keep on updating, stay tuned.
The Youngest Son of a Conglomerate (2022)
Information
Title: The Youngest Son Of A Conglomerate / The Chaebol Family's Youngest Son / Jaebeoljip Maknaeadeul / 재벌집 막내아들
Director: Jeong DaeYoon
Writer: Kim TaeHee
Network: JTBC
Runtime: From 2022
# of Episodes: -
Genre: Fantasy, Drama, Crime
Language: Korean
Summary
A fantasy drama in which a man is betrayed and killed by the chaebol family he has served for over ten years. He miraculously gets a second chance at life when he returns in the body of the youngest son of the chaebol family and uses it to enact his revenge.
Cast
Song JoongKi as Yoon HyunWoo 
HyunWoo has worked for a chaebol family for over ten years. When his employers falsely accuse him of embezzlement, they kill him. However, HyunWoo gets a second chance at life when he wakes up in the very body of the youngest son from the family that killed him, Jin DoJoon. He will use this advantage to enact his revenge and take over SunYang Group.
Shin HyunBin as Seo MinYeong
MinYeong is a tenacious prosecutor who goes after justice by any means necessary. Labeled the "Grim Reaper of SunYang," MinYeong ferociously digs into the SunYang Group family. During the investigation, she plays a game of cat and mouse with SunYang Group's youngest son Jin DoJoon, who is really Yoon HyunWoo. From there, a love-hate relationship takes form. 
Park JiHyun as Mo HyunMin
HyunMin is the eldest daughter of the HanSungIlbo fortune. She excels in every aspect of her life be it, beauty, education, or talent. She is confident, meticulous, and capable and accepts an arranged marriage to the youngest son of the successful conglomerate, SunYang Group.
Jo HanCheol as Jin DonKi
The second son of the SunYang family. He has quick senses and longs to ascend to the throne of SunYang Group.
Lee SungMin as Jin YangCheol
The head of SunYang group. He possesses an endless ambition for money and power and is relentlessly cruel.
Teaser & Posters
-to be updated-
About the Web Novel
"The Youngest Son Of A Conglomerate " web novel (in Korean 재벌집 막내아들) was written by SonGyeong. You can read the web novel (in Korean) here.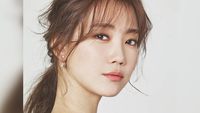 Became a fan of Shin HyunBeen
You can now view more their stories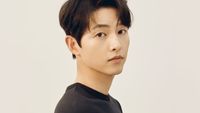 Became a fan of Song JoongKi
You can now view more their stories