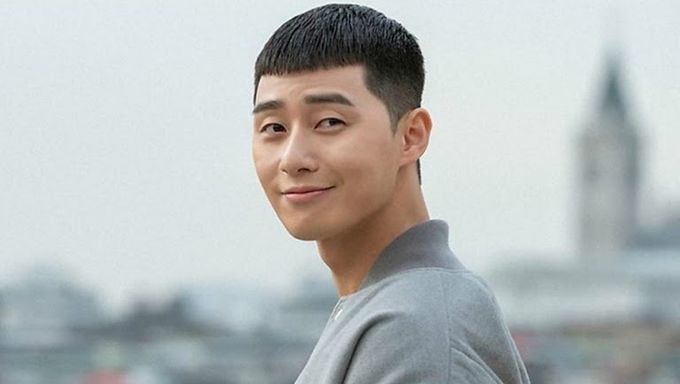 It's that time again! Do you have Netflix? Do you love K-Dramas? Do you not know what K-Drama to watch next? Or are there just so many options that you don't know what's best? Well, we've got you covered!
In 2019, we came up with a great list of recommendations, but it's been 2 years! So many new amazing K-Dramas have been added to Netflix, but it is impossible to make a list with all of them. So here is our list of 10 K-Dramas that are worth watching on Netflix.
Looking for: A dramatic romance about following your dreams and the friends you meet along the way.
When: 2020
Cast: Park SeoJoon, Kim DaMi, Kwon NaRa, Yoo JaeMyung
Summary: In an irrational world, the "hip" revolt of young people, who are united in stubbornness and courage, starts. Itaewon seems to have condensed all the world. In this little street, they are looking for their own freedom based on their values. "Itaewon Class" is their foundation legend. They open a food-related business.
Why watch?: Itaewon Class was one of the most popular K-Dramas of 2020! It is also based on a very popular webtoon. The original soundtrack is full of famous artists as well, including BTS's V! Park SeoJoon's acting is unforgettable and his chemistry with Kim DaMi and Kwon NaRa is electrifying. It also includes a person of color and a member of the LGBTQ+ community as one of the main cast which is very rare in Korean dramas.
 2. "The World Of The Married"
Looking for: Thriller about a marriage that slowly falls apart along with the character's lives.
When: 2020
Cast: Kim HeeAe, Park HaeJoon, Jeon JinSeo, Han SoHee
Summary: It follows a married woman who suspects her husband is cheating on her. As she digs further into her husband's life, she finds out things she didn't expect in her wildest dreams, and her life begins to unravel at the seams.
Why watch?: When it was airing the drama was one of the most talked-about dramas in Korea. The last few episodes actually had to be aired as 19+ in Korea by the broadcasting company so they could make sure no one would be offended by the content. The story only gets more thrilling and unbelievable as the episodes progress, so this drama is definitely worth your time!
Looking for: Dark-themed mafia-centered drama.
When: 2021
Cast: Song JoongKi, 2PM's Ok TaecYeon, Jeon YeoBeen
Summary: An Italian mafia lawyer who came to Korea after the betrayal of his organization and a self-righteous veteran lawyer get rid of the bad guys in a villain way.
Why watch?: This drama is full of suspense and action. Every moment is captivating and you'll find it hard to look away or stop yourself from starting the next episode right away. If you're looking to fully immerse yourself in a new world and forget your troubles you should definitely watch "Vincenzo." It is also one of the few K-Dramas to be filmed in Korean and Italian.
Looking for: Dramatic psychological romance with a comedic twist.
When: 2020
Cast: Kim SooHyun, Seo YeJi, Oh JungSe, Park GyuYoung
Summary: It is the romantic fantasy comedy of a caregiver of a psychiatric ward who refuses to love because of his heavy life's responsibility and of a fairy tale writer who doesn't know about love because of the way she was born. The two will meet and embrace and heal each other's wounds.
Why watch?: This drama is one of few K-Dramas that deal with mental illness and unusual families. It also includes themes of fairytales, though not like the childhood ones you're thinking of. The development of the relationship between the three main characters is heartwarming and though it starts off in a grim fashion, everyone ends up with a happy ending.
Looking for: Comedic forbidden love story.
When: 2019
Cast: Hyun Bin, Son YeJin, Kim JungHyun, Seo JiHye
Summary: The absolute top secret love story of a chaebol heiress who made an emergency landing in North Korea because of a paragliding accident and a North Korean special officer who falls in love with her and who is hiding and protecting her.
Why watch?: If you love forbidden love stories then this is for you! The suspense of not knowing if they will be caught or not makes the main leads romance even more exciting! After this drama was released, North Korean escapees were interviewed about its realisticness and they stated it was quite close to reality! You can experience what it might be like to be in North Korea as you watch this drama which is not something you can experience often.
Looking for: Gory supernatural horror.
When: 2020
Cast: Song Kang, Lee JinWook, Lee SiYoung, Lee DoHyun, Park GyuYoung
Summary: It tells the story of a loner high school student who lost his family and the bizarre and shocking things that happened to him in his new flat.
Why watch?: This drama is another that is based on a popular webtoon of the same name. The monsters in the show are like nothing you've ever seen before, and they're hiding at every corner. You never know what might happen next with so many twists and turns you'll never be bored watching this drama!
Looking for: Suspenseful fantasy romance drama.
When: 2020
Cast: Lee MinHo, Kim GoEun, Woo DoHwan
Summary: It is a fantasy romance drama in which Lee Gon, the Emperor of Corea, and Jung TaeEul a detective from the Republic of Korea try to protect's lives and love through cooperation between the two parallel worlds.
Why watch?: Watching this drama is like reading a fairytale, people are traveling between worlds and there is a king on a white horse wooing the female lead. Additionally, both Kim GoEun and Woo DoHwan have double roles, they play two characters. It's worth watching the drama for their spectacular acting alone!
Looking for: Hospital drama with a musical twist.
When: 2020
Cast: Jo JungSuk, Yoo YeonSeok, Jung KyungHo, Kim DaeMyung, Jeon MiDo
Summary: It is a drama about the extraordinary daily life of close friends of 20 years who are working in a hospital.
Why watch?: This drama takes an interesting twist on a regular medical melodrama. The friends all work in the same hospital, but they are all also in a band together after work! The songs created for this drama were so popular they are still on the charts in Korea to this day! The music in this drama is no joke.
Looking for: Fantasy drama with lots of action.
When: 2019
Cast: Song JoongKi, Kim JiWon, Jang DongGun, Kim OkVin
Summary: It tells the stories of various heroes writing different legends of the mystical and ancient country of Arthdal.
Why watch?: If you like fantasy stories like "Game of Thrones" or "Harry Potter" then this will be right up your alley. The drama takes place in a fantasy world and has different races of people that are divided. The story and character development are definitely worth watching for!
Looking for: Feel-good romance about first loves and accomplishing your dreams.
When: 2020
Cast: Suzy, Nam JooHyuk, Kim SeonHo, Kang HanNa
Summary: It tells the story of young people who dream of success and who start working in start-ups in the Korean Silicon Valley. It tells their 'START' and their growth 'UP'.
Why watch?: If you like stories about looking for your first love and working towards your dreams then this is the drama for you! This underdog story about working hard to live the life you want to lead will definitely be relatable to most viewers. There are also a lot of heart-fluttering romance moments between the main love triangle. There's something for everyone!
You can also recommend your favorite drama to other readers through the poll below (opened on July 1, 2021) and the comments!
What is the best K-Drama on Netflix, according to you (part 2)?
※You can vote multiple times without sign in.
The King: Eternal Monarch
Don't forget to check part 1: 10 Best K-Dramas To Watch On Netflix
Check out other K-Drama watchlists below: