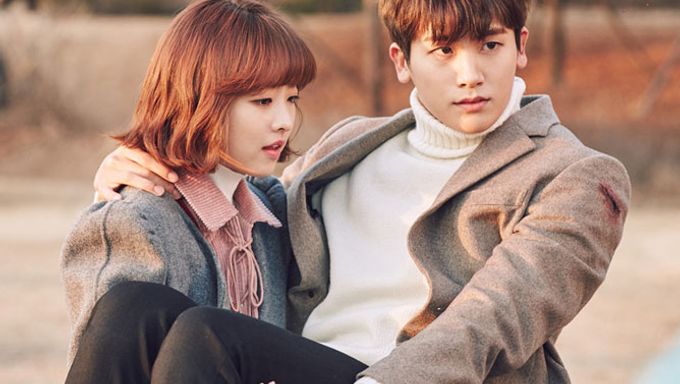 Are you a Netflix user but new to K-Drama? Are you a K-Drama watcher and recently subscribe to Netflix? This list is for you!
It is often hard to make a solid watchlist when there are many options. To help you, here are 10 K-Dramas available on Netflix that worth watching.
Note that on-air dramas such as "Rookie Historian Goo Hae Ryung" and "Arthdal Chronicles" are not included. Let us know in the comment which one for you are the one you would advise your friend to watch.
2021 update: don't miss our new list of must-watch K-Dramas on Netflix here. 
1. "Strong Woman Do BongSoon"
Looking for: A fresh hilarious romantic comedy
When: 2017
Cast: Park BoYoung, Park HyungSik, JiSoo
Summary: Do BongSoon was born with superhuman strength. Her ideal type is her friend In GukDoo. Thanks to her skills, she got to be the bodyguard of the rich CEO Ahn MinHyuk. In her neighborhood, a series of kidnapping cases and their relationship started to change.
Why watch?: It is a must-watch Korean drama! If you are looking for a light romantic comedy, this is for you. The main couple is an OTP that will make you fall for their perfect chemistry. Their adventures are funny and yet thrilling with a serial kidnapper.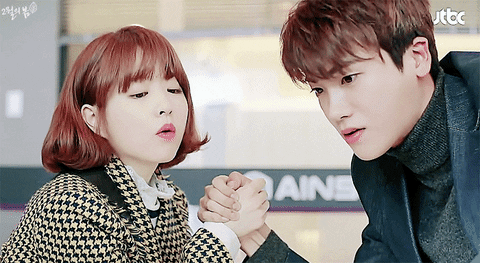 Looking for: A high school fantasy romantic comedy
When: 2019
Cast: Kim SoHyun, Song Kang, Jung GaRam
Summary: "Love Alarm" is about people who want to know their true heart in a society where people use an app to find out who likes them. The app is telling people who like them in the 10 meters surrounding them.
Why watch?: If you like love triangles and passionate love stories, that is for you. The drama has a unique background as it is set in a society where you can't hide your feelings and everyone rely on the Love Alarm app for everything. The love lines are intense and made it worthwhile to watch. The story is addictive and many are asking for the season 2.

Looking for: A sweet university romantic comedy
When: 2018
Cast: ASTRO's Cha EunWoo, Im SooHyang, Kwak DongYeon, Jo WooRi
Summary: The story of a woman living a new life through plastic surgery. She meets Do KyungSuk at the college, while everyone thinks that appearance is important, he thinks differently. She will learn what is real "beauty".
Why watch?: The moving and adorable love story of two university students. On a background asking "what is real beauty?" to a society obsessed with beauty, their love story is easy to watch with a solid plot and heart-fluttering scenes.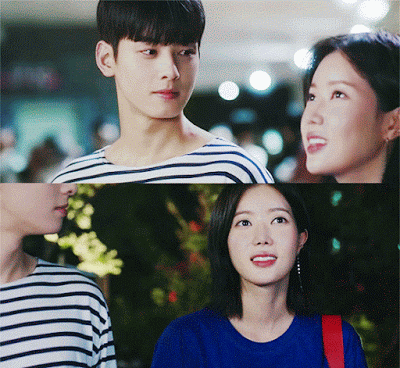 4. "Scarlet Heart: Ryeo"
Looking for: A historical fantasy romance
When: 2016
Cast:  Lee JoonGi, IU, Kang HaNeul, Nam JooHyuk, JiSoo, Hong JongHyun, EXO's BaekHyun, etc
Summary: During a solar eclipse, Go HaJin is transported from modern to Goryeo times. She wakes up in the middle of the numerous royal princes. Her story then begins. She first falls in love with the kind 8th Prince but later changed to the 4th Prince. This prince is known for being fearless and he hides his face with a mak. She is trapped into the princes' rivalry over the throne.
Why watch?: This historical drama is not to miss. The main actor Lee JoonGi is an expert in historical dramas and fellow actors have solid acting. The plot is addictive with dark and bright scenes. This drama has everything to hook you onto the story with mysterious characters and beautiful set.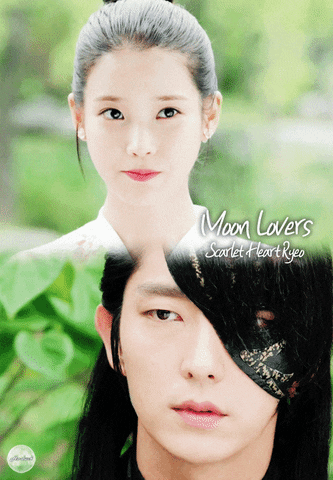 5. "Eulachacha Waikiki"
Looking for: A over-the-top hilarious sitcom
When: 2018
Cast: Kim JungHyun, Lee YiKyung, Son SeungWon, Jung InSun, Ko WonHoo, Lee JooWoo
Summary: Three young men trying their best to run their guesthouse to achieve their dreams when a single mom with a baby appeared.
Why watch?: The characters are just hilarious and always are in impossible and weird situations. If you are looking for a comedy. go fo this drama.
Looking for: A mature romantic comedy
When: 2019
Cast: Lee JongSuk, Lee NaYoung
Summary: The drama tells the stories of people who work at a publishing company.
Why watch?: If you are looking for a mature and down-to-earth love story, this is for you. The main female character acted by Lee NaYoung is divorced (with a child) and is struggling to build up her "new" life. The drama is opening eyes on societal issues and has a 'realistic' plot. The sweet couple also has plenty of heart-fluttering scenes with good chemistry and solid acting.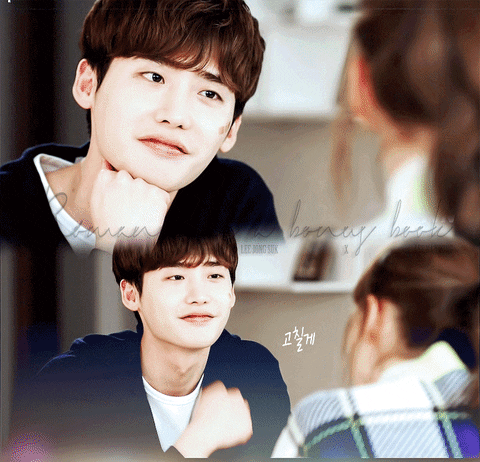 7. "Empress Ki"
Looking for: A (51 episodes) action political historical romance
When: 2013-2014
Cast: Ha JiWon, Ji ChangWook, Joo JinMo
Summary: It tells the love story and political ambition of Empress Ki, a lady from Goryeo taken against her will as a palace women that ended up as Yuan Empress.
Why watch?: 51 episodes might seem long but it is not enough for this epic drama. The plot is well written and captivates us with political schemes and complex love story. The acting of the main actors is also superb adding on beautiful settings and costumes.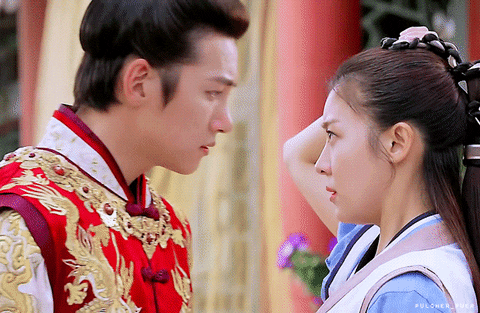 Looking for: A romantic tragedy
When: 2018
Cast: Lee JongSuk, Shin HyeSun, Lee JiHoon
Summary: With background stories on Yun SimDeok and Kim WooJin's musical works in the 1920's, the drama will tell the love story of Korea's first soprano Yun SimDeok and genius playwright Kim WooJin.
Why watch?: No time to be bored with this short 2 episode drama based on a real story. The acting and set are perfect. The story is dramatic and heartbreaking from the very first scene.
Looking for: A action fantasy melodrama
When: 2018
Cast: Park ShinHye, HyunBin
Summary: A CEO of an investment company goes to Granada (Spain) for a business trip. He stays at an old hostel run by a former guitarist. They fell in a strange case and get their destiny linked to each other.
Why watch?: This mysterious drama is intriguing from the start with its theme on augmented reality game. The plot is unpredictable and climatic. HyunBin has breathtaking action scenes and makes the drama worth watching.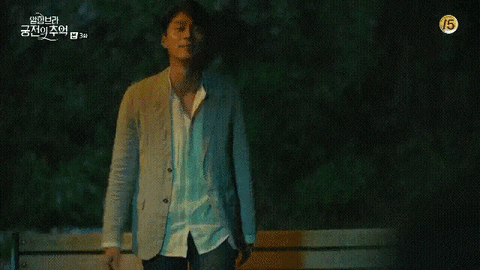 10. "SKY Castle"
Looking for: A social critique thriller
When: 2018-2019
Cast: Yum JungAh, Lee TaeRan, Yoon SeAh, Oh NaRa, Kim SeoHyung, and more
Summary: The stories of the families that live in SKY Castle, a place were 0.1% of the population can enter. The place where very rich and influential people live. Mothers of that place want to make their husband kings and their children princes/princesses. The mothers are desperately greedy.
Why watch?: If you are looking for a drama without romance and with a 'serious' subject, this is for you. This drama is the satire of a side of the Korean society on the theme of education and money. The plot and characters are just breathtaking and of high quality.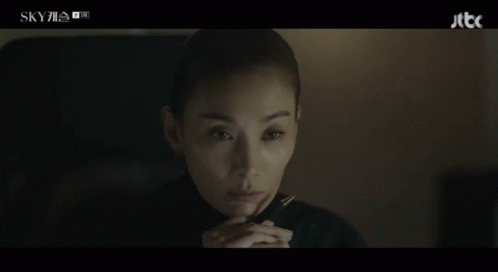 Notice: "Scarlet Heart: Ryeo", "Eulachacha Waikiki", and "Empress Ki" are only available in South Korea Netflix. You can watch them by changing your Netflix Country.
You can also recommend to readers through the poll (opened on July 1, 2021) and the comments.
What is the best K-Drama on Netflix, according to you (part 1)?
※You can vote multiple times without sign in.
Don't miss part 2 of our recommendations of K-Dramas to watch on Netflix below.
Check out other K-Drama watchlists below: